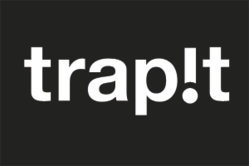 Trapit, a Palo Alto-based personalized web search tool, has closed a $6.2 million Series A round of venture funding led by Horizon Ventures of Hong Kong.
The company intends to use the funding to grow their development teams in both Palo Alto and Portland (http://trap.it/#!jobs), add resources to core research and development areas, and expand to new platforms, including mobile. iOS applications will also be released in early 2012.
Co-founded in 2009 by CEO Gary Griffiths and CPO Henry "Hank" Nothhaft, Jr., Trapit scour the web in order to organize the most relevant content into individual "traps" for easy consumption.
Now in public beta, the company was born out of SRI's CALO project ("Cognitive Assistant that Learns and Organizes").
To date, Trapit has added thousands of carefully vetted sources of content (delivering nearly 4 million articles to users each day) and added numerous new features including a daily email digest, an activity feed, and support for sharing content on Google+ with one click.
Rob Majteles, founder and managing partner of Treehouse Capital and a venture partner with Oak Investment Partners, has joined the board of directors.
FinSMEs
07/01/2012