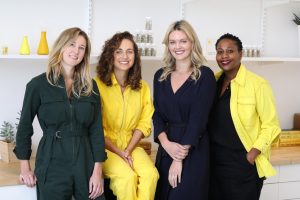 Ritual, a Los Angeles, CA-based direct-to-consumer women's vitamin subscription company, raised $25m in Series B funding.
Backers included:
– Lisa Wu at Norwest Venture Partners, who also joined Ritual's female-led board,
– Kirsten Green at Forerunner Ventures, and
– Brian Singerman at Founders Fund.
The company intends to use the funds to expand their product innovation and scientific research and development efforts and to build a custom e-commerce technology platform to improve end-to-end customer experience.
Founded in 2015 by CEO Katerina Schneider, Ritual has developed a science-first, multivitamin that delivers essential nutrients many women lack in their diets. Reporting over 1 million bottles sold, the direct-to-consumer, subscription-based company launched its first product, Essential For Women, in 2016 and its second product, Essential Prenatal, in 2018.
To trigger its R&D efforts, Ritual has recently hired a Chief Scientific Officer, Dr. Nima Alamdari—a Harvard-trained physiologist with extensive experience in consumer health—as well as Dr. Mastaneh Sharafi, Director of Scientific and Clinical Affairs. Along with early-hire Dr. Luke Bucci, a nutritionist, biochemist, and cell biologist, the company focuses on formulating its vitamin line, providing an upgraded sensory experience.
Together with the science team, Ritual will continue to invest in key senior hires, among them Creative Director Jonny Leicht, previously at TBWA/Apple and North Face, and VP of Program Management Kadie Bowen, previously at Dollar Shave Club, Saatchi and DirecTV. A female-first brand, Ritual's female leadership includes COO Liz Reifsnyder, who previously led Business Development & Strategy at Dollar Shave Club and was there though its $1B acquisition by Unilever.
FinSMEs
05/02/2019