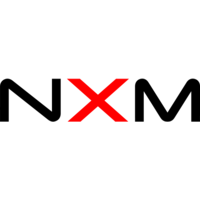 NXM Labs Inc., a San Francisco, CA-basd autonomous security and data integrity company, closed its $5.5m pre-Series A funding.
The company intends to use the funds to commercialize its platform.
Backers included VCs, family offices and high net worth individuals. The financing was managed by Cedarpoint Investments Inc. Mr. Posluns, Managing Director of Cedarpoint, has joined the company's Board of Directors.
Headquartered in San Francisco with R&D facilities in Toronto, and led by Scott Rankine, Co-founder and CEO, NXM Labs provides the NXM SecureSuite software platform that enables connected devices and systems to manage their own security, delivering data integrity and resilience against hackers, including future quantum computer attacks.
Autonomous Security (AS) is based on the principle of fully automated devices and systems that manage their own security and data protection without human intervention.
The first commercial deployment of the company's technology, which can be applied to virtually any application, will be a connected vehicle solution developed with Sprint that delivers secure passenger Wi-Fi to pre-owned vehicles that can reach 5G speeds.
Dubbed the NXM Wave, it will be available from select US auto dealerships beginning this quarter.
FinSMEs
11/02/2019