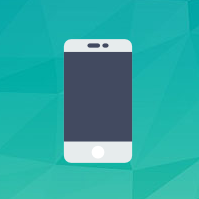 If you are an avid user of cryptocurrencies who regularly trades various currencies through exchanges, you would understand the importance of staying up-to-date with the latest market trends and information about cryptocurrencies.
Particularly in today's world of cryptocurrencies where high volatility exists, it is essential that traders share their insights and collaborate with one another to better analyse the market and benefit from trading/investing.
There is a bot which has automated the process of guiding new investors to profit by trading. This bot is called the 'DETECTOR bot' and provides reliable market information towards its users to allow them to stay up-to-date and be informed about the latest market trends and moves.
Users can choose their own investment options when using the bot. It provides options such as investing on your own, following investment strategies of experienced traders, and letting the bot make investment decisions based on the accumulated information. Users can switch from one investment option to the other easily and profit accordingly.
The development team behind this free-to-use bot has launched an ICO for the purpose of securing development funds. This development – if ICO ends successfully – will assist in the creation of a fully automated bot which sends signals to customers to guide their investment decisions by telling them what and when to buy. Once the ICO ends, the bot will be serviced under subscriptions, helping investors earn from the subscriptions made by prospects.
Below are the ICO details as stated on their whitepaper:
– Name: DETECTOR Token
– Ticker: DTCT
– Supply: 12,000,000 Ethereum Based Tokens
– ICO Start: August 20, 2017 00:00 UTC
– ICO End: September 20, 2017 00:00 UTC
– ICO Tokens: 10,000,000
– Accepting: ETH
– Exchange Rate: 700 DTCT – 1 ETH
– Website URL: https://detectortoken.com
ICO contract address: 0xb910dF6dA0d82366b9C453780e2F954528120c44
Learn more about DETECTOR bot, DETECTOR token, and the ICO through their whitepaper.
FinSMEs
21/08/2017