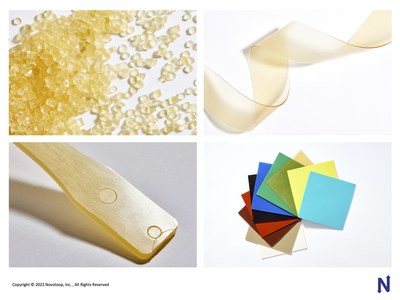 Novoloop, a Menlo Park, CA-based advanced upcycling startup, raised an additional USD10m its Series A bringing the total amount raised to date to $21m.
This nearly doubles the company's raise of $11m announced in February.
The extension round was led by Mistletoe Singapore and Hanwha Solutions.
Led by CEO Miranda Wang, Novoloop uses its proprietary ATOD™ technology to make high-performance chemicals and materials from polyethylene, which is the most commonly used yet least recycled plastic. Their first product, Oistre™ (pronounced OYST-rah), is thermoplastic polyurethane (TPU) made from post-consumer waste that matches the performance of TPUs derived from petrochemicals.
The company will use the capital to begin developing industrial capabilities. Key initiatives include scaling up pilot production to make Oistre more readily available for customers in footwear, apparel, sporting goods, automotive, and electronics. It will also set up a feedstock pretreatment unit to assess the quality of post-consumer plastic waste from material recovery sources.
Other Series A investors announced earlier this year include Envisioning Partners, Bemis Associates, and TIME Ventures.
FinSMEs
03/06/2022