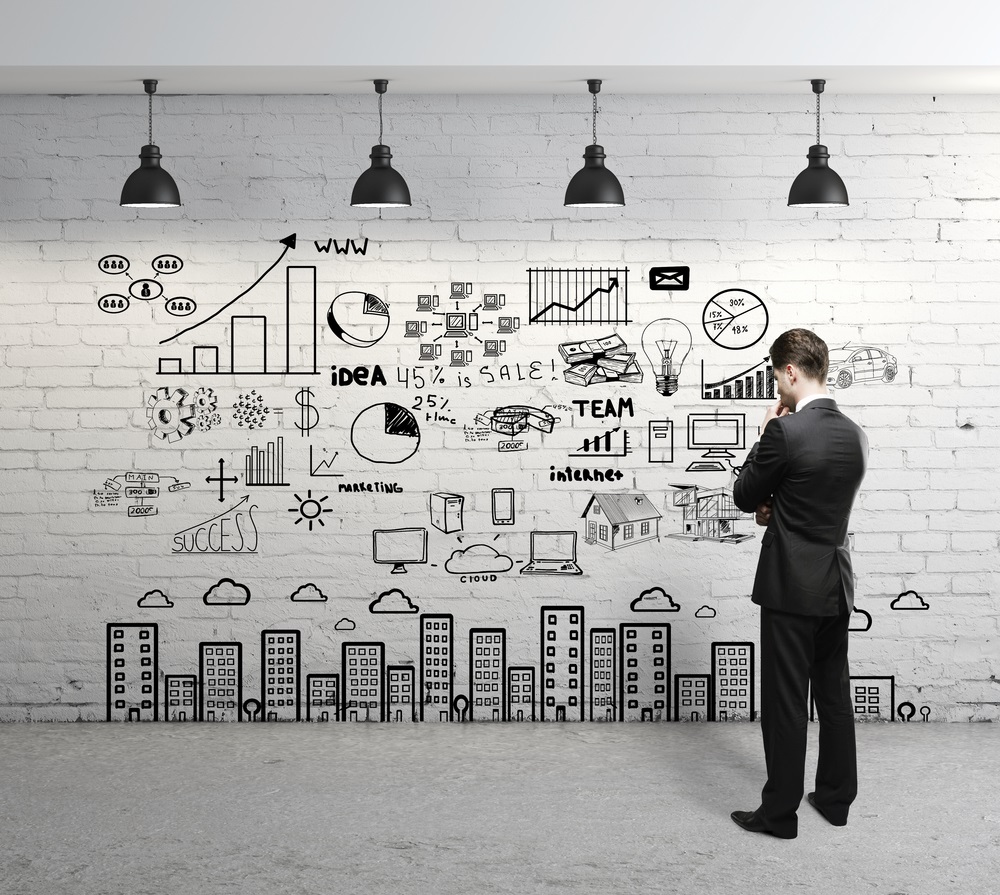 Planning to start a small business? Get ready to extend the level of your efforts, spend more time, and arrange sufficient funds.
Small business- owners must keep themselves engaged in activities like management work, meetings with clients, looking after marketing, and events. Some activities are based on fund support, like buying furniture for small businesses, Fees, duties, charges, inventory, equipment, and equity. You need enough fund support to manage all these activities efficiently even though it will be quite tough to look after business analysis and other competitive activities which can interrupt your growth path.
Maximum times small businesses fail to survive due to insufficient funds. The common issue with firms at the elementary stage is inadequate funds.
Businesses try different parameters to analyze if their working capital is sufficient to run their business flawlessly. If you find that your business requires financial assistance, don't worry. Today some reputed fund lenders and business loan banks are available to help. These are the best options to fulfill all your small business funds requirements. You can use this money for any step towards growth.
Extreme loan support includes flexible equipment leasing and financing for valued consumers. Easy terms and conditions, short processing duration, and quick approvals are the centers of attraction. Do you also want a smooth capital flow in your business? Get small business funding from a reputable source right now. But make sure that your payouts against the loan are pre-identified and on time. Because income and profits are essential, regulated expenses are also crucial for stable financial health.
Different Ways To Know That Your Small Business Is Financially Healthy:
According to expert studies, many businesses fail to survive in this competitive world because of poor estimation. It is a fact that a delayed identification that your small business is financially healthy or not may cause failure. First of all, call your team and tell them to prepare an estimate of the expenses of their respective departments. That way, you will get to know if your working capital will be sufficient or not. You can contact fund support agencies and banks in case of insufficient funds. If you have other options like a property to sell or a loan against gold, also you may go for it. But when it comes to easy installments and fast processing, small business loans are proven to be the best for all your cash-in-flow purposes. Below are some easy ways to know your small business finance needs:
Evaluate Your Cash Flow:
There are possibilities that your cash flows may get affected due to fluctuation in expenses. Your pre-estimation may not work sometimes. Even for large businesses, it is hard to estimate the same for the annual expenses and income. Certain in-house and external factors may affect your working capital. So it becomes vital to understand the cash flow and then manage it. The assumption of main expenses and income as cash flow is the biggest mistake of many small businessmen. This is a crucial subject, and you must pick all monetary expenses and incomes sincerely. Se what steps you need to take in this concern:
Maintain a detailed account for all sections
Find out the conditions responsible for impacting fund transfer inside or outside a business.
Loopholes are a significant risk factor, so don't forget to identify them.
Estimate delayed or pending payments. Keep them aside to manage your loan payments which you have taken to manage your increased outgoing capital.
Try to get advance payments to balance your income and expenses and save yourself from paying extra as loan interest. Always recommending advance deposits from your clients is impossible, but making such a policy will prevent your business from being vulnerable.
Negotiate for the best quality raw material. This negligence may lead to superseding your profits.
Also, monitor and estimate the upcoming changes in the prices of your business utility suppliers.
Priority To Loan Repayments:
Business loans are just like a boon for small businesses. They made fulfilling all your cash flow requirements easier to strengthen your business reputation in the market. But make sure to confirm the loan repayment sources before you apply for it. In case you have already taken a loan, and its installments plus interest are pushing a burden on your capital, don't rush for another loan. Doing so may take your business to an overwhelming stage which is not safe for your business reputation and growth.
Whether your debts are small or big, keep the payments of interest and installments on the prior notch. This way, only you will be able to know if your small business is financially healthy or not. Pre judgment in a proper manner may also help to stabilize and keep your finance healthy. Always stay on top of debts. A timely payouts support your re-application for loans and their approvals.
Track Your Primary Postulate:
Incomes and profits are also known as the primary postulates of a business. These are strong supports that ensure that your business will go for the long run or not. Small businesses with poor incomes or no profits lose their position in a short duration. Also, it is tough for businesses to get loan approval and manage payments. Various factors may affect your primary postulates because it remains in a constant flow.
Sometimes you use the profits or income in business-related investments like buying better or ore machines, recruiting skilled staff, promotional activities, or paying loans. You might miss calculating how and when your expenditures become higher and incomes turn into a loss at that time. So you may face challenges in maintaining a track for your primary postulates. But the question is, how you will maintain a track record of these two important elements? Follow the tips mentioned below:
Evaluating weekly income and estimating the monthly/annual income can help assure good financial health for your business.
Avoid time-consuming and tricky manual record-maintaining methods.
Try easy-to-operate software to track income and profits.
Dig deeper to add each cash-in and cash-outs without missing a single.
Control your expenses if your automated software warns you of a loss or poor income report.
A Rough Estimation Of Minor Expenses:
It is good if you give priority to high expenses, but don't forget about small expenses too. That is the most common mistake that maximum small businesses make. They continue with the payments to their suppliers, marketing expenses, staff salaries, and more. These are some basic expenses, but there are many more cash-outs that they forget to estimate.
Taxes, charges, bills, and more may look like small expenses. But, when you miss paying them for more than two or three cycles, the amount includes charges and becomes huge. That may imbalance your cash inflow. So prepare a rough estimate at the starting stage of your business. That will help you in making your other purchase-related decisions.
Your business income always remains in a floating condition. On the other hand, expenses are also constant. In such conditions, a rough estimation will save you from making mistakes. While giving importance to the primary business expenses, don't neglect secondary expenses as well. Pay all dues on time to reduce pendency which creates a burden on your capital with later effects.
Check Your Revenue Status:
This is the easiest way to trace the financial health of your business. An increase in revenue for a longer duration reflects a healthy status of business finance. In the same way, a sudden or regular fall in revenue is an indication of poor financial health or your business. Make sure you balance the falls at the starting point to avoid risk possibilities for your business.
Checkout In-Line Turnover And Ratio:
Some of the activities work as effective measuring tools for your financial health status, In which the asset turnover formula is highly popular. A high turnover calculation result reflects the stable financial health of your business. But if the asset turnover results are low, it is a matter of considering precautionary steps.
Another way to identify the finance health level for your business is inventory turnover. If your inventory turnover report is low, manage your inventory more efficiently. A higher turnover rate is a good sign for the financial health of your business. The operating expenses ratio is also used to calculate financial health.
Conclusion:
Analyzing the financial health of your business is sometimes simple but sometimes complicated too. But when you start with a proper understanding of your business finance, you will easily approach success. An early approach is a proven way for a timely solution where a later response causes a big loss. Your business is your dream, and it's your responsibility to give sufficient time to maintain everything to prevent disasters. So follow the steps mentioned above and maintain the financial health of your small business.