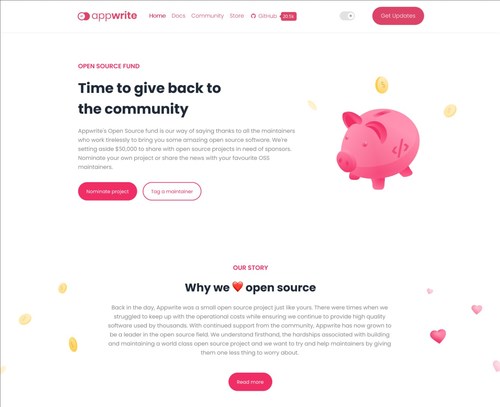 Appwrite, a Tel Aviv, Israel-based open source Backend-as-a-Service (BaaS) platform for web, mobile and flutter developers, launched its Open Source Software Fund (OSS Fund).
The fund will award $50,000 in its first year to open source maintainers whose projects provide the foundation for today's digital infrastructure but who aren't being compensated as such.
The fund amount will be revisited each year to adjust to best support the needs of the community.
Applications are open now and will be accepted on an annual basis. Recipients will be chosen by the Appwrite Developer Relations team: https://appwrite.io/oss-fund  
Led by CEO  Eldad Fux, Appwrite is an end-to-end Backend-as-a-Service (BaaS) platform for Web, Mobile, and Flutter applications. It allows developers to build secure applications and integrate them with user authentication & multiple sign-in methods. It includes a database for storing and querying users and team data, storage and file management, image manipulation, Cloud Functions and more.
FinSMEs
09/05/2022