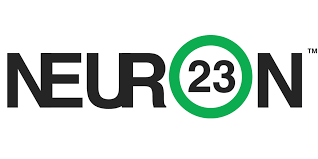 Neuron23, a South San Francisco, CA-based biotechnology company, raised $100M in Series C funding.
The round, which brought total financing raised to date to $213.5m, was led by SoftBank Vision Fund 2, with participation from Westlake Village BioPartners, Kleiner Perkins, Redmile Group, Cowen Healthcare Investments, Acorn Bioventures, HBM Partners, Perceptive Advisors, and Surveyor Capital.
Led by CEO Nancy Stagliano, Neuron23 is an early stage biotechnology company focused on developing precision medicines for genetically defined neurological and immunological diseases. Neuron23 leverages recent advances in human genetics, combined with their artificial intelligence (AI)-enabled drug discovery and biomarker platforms, to advance therapeutics for devastating diseases.
Proceeds from the Series C financing will be invested in the company's lead programs against leucine-rich repeat kinase 2 (LRRK2), a gene associated with Parkinson's disease and systemic inflammatory diseases, and tyrosine kinase 2 (TYK2), a JAK family protein that plays a role in pathological immune signaling. The funds will also be used to build Neuron23's clinical development team, precision neuroimmunology platform, and data sciences capabilities.
LRRK2 is a complex, multidomain protein found in neurons and many other tissues and cell types throughout the body. Variants in the LRRK2 gene are the most common mutations found in inherited Parkinson's disease, and there is also emerging evidence that LRRK2 activity may play some role in a subset of the larger population of patients with non-familial Parkinson's. Neuron23 has numerous LRRK2 candidates in its pipeline, including a subset indicated for the treatment of systemic inflammation.
Valentin (Vali) Barsan, M.D., an investor for SoftBank Investment Advisers and attending pediatric oncology physician at Stanford University School of Medicine, will join the Neuron23 board of directors. At Stanford, Dr. Barsan is focused on developing and translating genomic technologies in oncology to implement personalized therapy and study mechanisms of effective cancer immunity. In addition to the appointment of Dr. Barsan, Jim Scopa, a longtime investor in innovative life sciences companies, also joins the board of directors. Mr. Scopa serves as a board member of several life sciences and venture capital companies, including Dice Molecules, Adverum Biotechnologies, One Ventures, and Blade Therapeutics. From 2005 to 2017, he was managing director of MPM Capital, where he led investments in biopharmaceuticals, medical devices, and diagnostics.
FinSMEs
04/04/2022