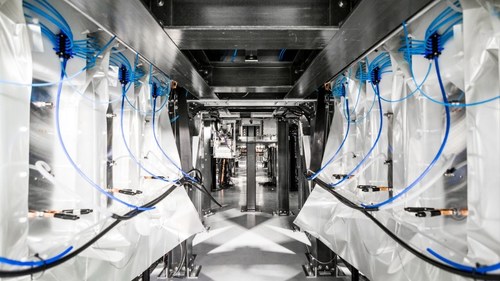 First Light Fusion, an Oxford, UK-based global leader in researching energy generation via inertial fusion, closed $45m in Series C funding.
Existing investors included Oxford Science Enterprises (formerly OSI), Hostplus and IP Group plc. New investors include Braavos Capital and Tencent.
The company intends to use the funds to accelerate the development of its "gain" experiment, whereby the amount of energy generated outstrips that used to spark the reaction, and to perform further design and engineering work on a commercial fusion energy power plant based on their technology.
Led by Dr Nick Hawker, CEO, First Light Fusion is a lean, focused and agile corporation researching energy generation by inertial confinement fusion. The company procured, installed and commissioned its latest piece of equipment, a two-stage hyper-velocity gas gun nicknamed the "Big Friendly Gun" or BFG, which is at 22 metres long and weighing 25,000 kg. The BFG fires a 100 g projectile at a velocity of 6.5 km/s or 14,500 mph (about 20 times the speed of sound) into the "target", the centre piece of First Light's technology. The BFG complements First Light's electromagnetic launch device "Machine 3" enabling the team to explore a different parameter space by launching larger but "slower" projectiles.
In the past twelve months the company has grown to 67 people and has expanded into larger premises to accommodate the staff and the new equipment.
FinSMEs
14/02/2022