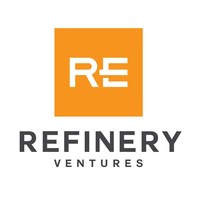 Refinery Ventures, a Cincinnati, OH-based venture capital firm that invests in hypergrowth technology companies, closed its second fund, at $37M.
Building off of the firm's track record of investing in hypergrowth companies including Astronomer, Tealbook and Torch, among others, Fund II will focus on companies that are at a critical stage of growth which Refinery refers to as "Early Scale".

Established in 2017 by Tim Schigel, Refinery Ventures is an investment firm focused on disruptive, Early Scale companies. Since 2017, the firm's portfolio companies have reached significant growth milestones including raising additional funding rounds, totaling $300m, increasing valuations and doubling customer and employee growth. Additionally, Refinery has early exits with Engage Talent and HALO Health, which were acquired by Workforce Logiq and symplr, respectively.
Refinery Ventures's team includes three new venture partners, Dale Fuller, Trishan Arul and Justin Deja. The firm also formed a strategic partnership with OneDefense, where Stephen Rodriguez joined as a venture partner, to invest in entrepreneurs that support dual-use technologies including Edgybees and Vantage Robotics.
FinSMEs
07/02/2022