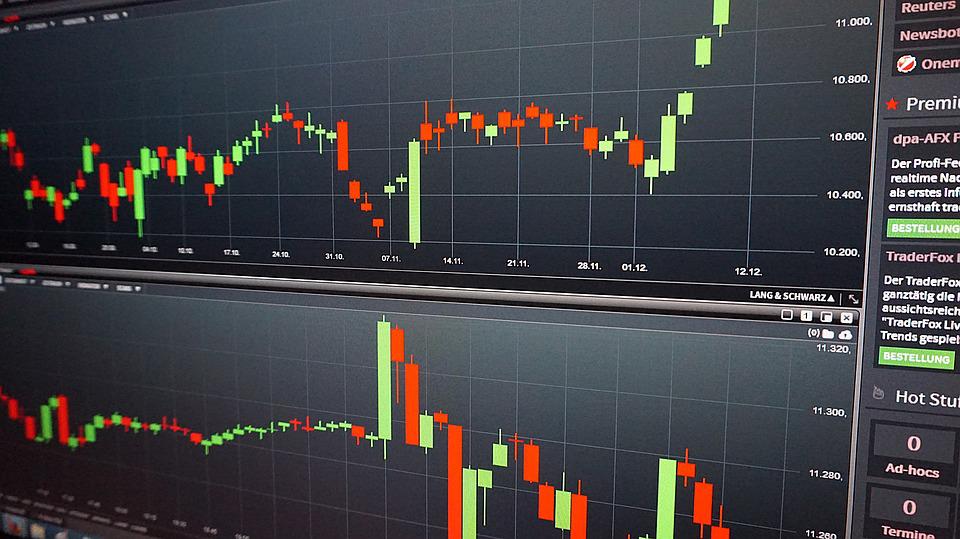 Nowadays online trading has become a huge business, bigger than ever and with an enormous participation from all over the world and from many different social classes. And that's also thanks to a derivative financial instrument called CFD.
That's why today we are going to have a deep insight into what those derivatives are, how to invest with CFD and which are the best trading platforms to do it.
CFDs: What Are They?
CFDs, or "Contracts for Difference", are a form of derivative financial contract that make it possible for the market to replicate the performance of another asset on a market without the need of actually possessing the underlying asset itself by betting against a Market Maker broker.
These complex instruments, once only used by huge hedge funds and even banned in the US from the retail market, have now gained astonishing popularity across all over the world, especially in the EU and in Asia. That being said, they are subject to volatility and, if used with leverage, can lead to either huge gains or a disaster.
As of today, we see CFDs used in a vast range of markets including:
Stocks
Forex
Cryptocurrencies
ETFs
Bonds
Commodities
Futures
Due to the fact that you don't need to actually possess the underlying asset of the CFD, they are relatively cheap compared to other investments in financial markets, hence explaining their popularity in the retail trading world. Furthermore, thanks to the replication of an asset's price made by CFDs, a trader is able to bet not only on the increase of its price, but also in its downfall if the prediction is right thanks to short selling.
These instruments are also non traded in regulated exchanges, instead they are typically traded in OTC (Over The Counter) markets. Which means that they are traded not in a physical place, such as Wall Street or Tokyo Exchange, instead all trades are made through the net. And that's another reason why it made them a perfect fit for online retail trading.
Because they are not traded on a public exchange, they are basically traded between us, the traders, and a dealing desk, the broker. That's why you will also need a trusted online broker for starting your financial journey.
But how to recognize them and which ones are the best ones for starting trading with CFDs? Let's find out.
Jurisdictions & Regulations
As we already mentioned, different jurisdictions have different rules on CFDs and leverage's use. As we mentioned, because of the leverage the US has forbidden to trade leveraged CFDs, while in the European Union it is possible to invest with a leverage up to 1:5 for example. In Australia instead, another English speaking country, leverage can reach 1:50 on stocks and even an astonishing 1:200 for the Forex market.
With all that being said, the regulation of a broker is also a very important aspect to take in consideration before opening a trading account with a new brokerage service. A regulation provided by a recognized regulator is the only shield a trader has between him/her and a scammer. Without it, traders' investments are not safe.
Between the most important regulators divided by jurisdiction we remember the following.
Jurisdiction: European Territories
AFA – Andorran Financial Authority (Andorra)
AMF – Autorité des marchés financiers (France)
BaFin – Bundesanstalt für Finanzdienstleistungsaufsicht (Germany)
CBR – Central Bank of Russia (Russia)
CONSOB – Commissione Nazionale per le Società e la Borsa (Italy)
CSSF – Commission de Surveillance du Secteur Financier (Luxembourg)
CYSEC – Cyprus Securities and Exchange Commission (Cyprus)
ESMA – European Securities and Markets Authority (European Union)
FCA – Financial Conduct Authority (United Kingdom)
FINMA – Swiss Financial Market Supervisory Authority (Switzerland)
FMA – Financial Market Authority (Austria)
FMA – Financial Market Authority (Liechtenstein)
GFSC – Gibraltar Financial Services Commission (Gibraltar)
Jurisdiction: Americas
BACEN – Banco Central do Brasil (Brazil)
BMA – Bermuda Monetary Authority (Bermuda)
BVI – British Virgin Islands Financial Services Commission (British Virgin Islands)
CVM – Comissão de Valores Mobiliários (Brazil)
CIMA – Cayman Islands Monetary Authority (Cayman Islands)
CSA – Canadian Securities Administrators (Canada)
FinCEN – Financial Crimes Enforcement Network (USA)
FSA – Financial Service Authority (St. Vincent & The Grenadines)
GIFSA – Grenada International Financial Services Authority (Grenada)
IIROC -Investment Industry Regulatory Organization of Canada (Canada)
SEC – Securities & Exchange Commission (USA)
SFSA – Seychelles Financial Services Authority (Seychelles)
Jurisdiction: Asia & Oceania
ASIC – Australian Securities and Investments Commission (Australia)
CSRC – China Securities Regulatory Commission (China)
FSC – Financial Services Commission (South Korea)
HKMA – Hong Kong Monetary Authority (Hong Kong)
ISA – Israel Securities Authority (Israel)
JFSA – Financial Services Agency (Japan)
MAS – Monetary Authority of Singapore (Singapore)
SEBI – Securities and Exchange Board of India (India)
SESC – Securities and Exchange Surveillance Commission (Japan)
SFC – Hong Kong Securities and Futures Commission (Hong Kong)
For all those future traders who think that is a good idea to invest with a non-regulated broker, think twice. Opening a trading account with a non-regulated brokerage service is the easiest way to lose all of your money invested through that service. Or even worse: you may get in trouble with your local authority.
Best CFDs Provider Of Today: Plus500
To end our article we'd like to leave you with a friendly suggestion regarding the best CFDs provider out there today: Plus500.
International renown to be sponsored by top level soccer clubs like Atalanta FC and Atletico Madrid, their fame also because of their incredible variety of CFDs and chances on investments. Thanks to Plust500 you'll be able to invest in more than 2000 CFDs, including in assets in:
Company stocks
Forex pairs
Cryptocurrencies
Commodities
Indices
Regarding the level of safety of their service, it is also important to remember that this broker possesses many licenses from top-tier regulators worldwide, including FCA, MAS, ASIC, CySEC and FMA.
In conclusion, for all the new traders out there who want to make maximum profit from CFDs without the worry of starting with a big investment, we inform you that to open a trading account with Plus500 you'll need a minimum deposit of only $100.