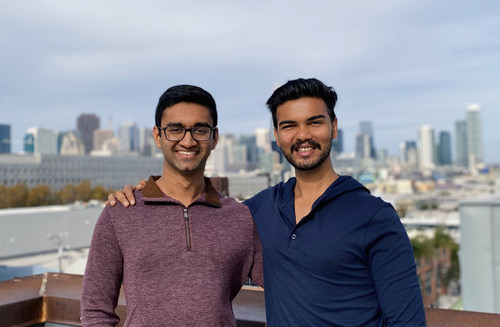 Wispr AI, a San Francisco, CA-based neurotechnology company aimed at developing the next generation of human-computer interfaces, closed $4.6m in seed funding.
The round was co-led by New Enterprise Associates and 8VC with participation from CTRL-Labs CSO & Co-founder Josh Duyan, Berkeley Neuroscience Professor & iota Biosciences Co-CEO Jose Carmena, Warby Parker CEO Dave Gilboa, Stanford NLP Professor Chris Manning, Salesforce Chief Scientist Richard Socher, Nesos CTO Vivek Sharma and Whoop Founder & CEO Will Ahmed.
The company plans to use the funding to accelerate development of its functional thought-powered digital interface.
Co-founded by Tanay Kothari and his Stanford roommate, Sahaj Garg, Wispr AI is building a wearable that can convert deliberate thought into action and high-bandwidth digital input. By combining the latest advancements in deep learning, electrical interfaces and neuroscience, the company will allow users to interface with the digital world in seamless fashion.
Kothari, CEO of Wispr AI, previously led engineering and product at Cerebra Technologies after founding FeatherX, which Cerebra acquired. An International Olympiad in Informatics (IOI) medalist, he has been building personal assistants for the last twelve years. He studied computer science at Stanford where he published research with Andrew Ng at the Stanford Artificial Intelligence Laboratory (SAIL).
Wispr AI's CTO, Sahaj Garg, previously led the AI team at Luminous Computing, a deep-tech startup building photonic computer hardware. Garg graduated at the top of his Stanford engineering class as a Henry Ford II Scholar and is a published researcher with SAIL, Google Research and Harvard Medical School.
The company's advisory team includes neurotechnology veterans like Ben Jones, the former COO of CTRL-Labs (acquired by Meta, formerly known as Facebook), David Eagleman, a Stanford neuroscientist, founder of several companies and CEO at Neosensory, and Sergey Stavisky, co-director of the UC Davis Neuroprosthetics Lab.
FinSMEs
01/12/2021