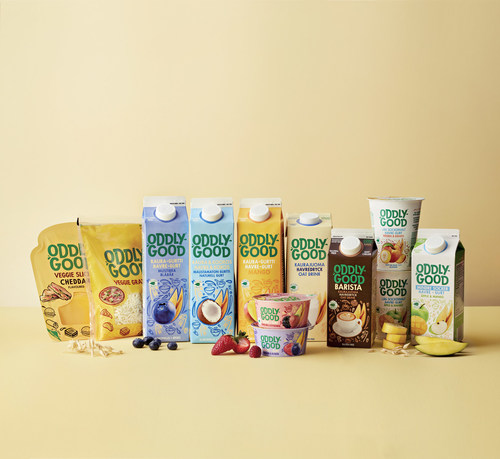 Oddlygood Global, a spinoff of Valio, one of Finland's premiere food companies, closes its first round of funding with an investment of $28m from the private equity division of Helsinki-based Mandatum Asset Management.
Oddlygood develops and markets plant-based products, including oat drinks for coffee, oat yogurts, cheeses and dairy alternatives used in cooking and baking. Known for its Finlandia brand of cheeses and butter in the U.S., Valio spun off the plant-based division's business earlier this year and will continue as Oddlygood's majority shareholder.
Mandatum's investment will accelerate Oddlygood's goal of becoming a global leader in plant-based products.
Led by CEO Niko Vuorenmaa, Oddlygood Global sells its products in Finland and Sweden, as well as in the U.K., Russia and the Baltic countries. U.S. sales are slated to begin in early 2022 as production begins of Oddlygood Oat Yogurt in Northern California.
The company's U.S. headquarters are in Parsippany, N.J. Earlier this year, Oddlygood started marketing its cheeses to the U.S. foodservice sector with a focus on pizza operators. The company plans to grow sales and distribution in existing markets and enter new ones.
FinSMEs
17/12/2021