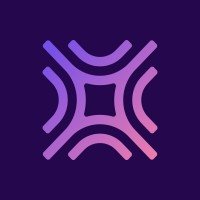 Cortex, a San Francisco, CA-based company focused on engineering, enabling development of higher-quality software, raised $15M in Series A funding.
The round was led by Tiger Global and Sequoia Capital with participation from:
Gokul Rajaram, Angel Investor
Mathilde Collin, CEO and Co-founder, Front
Peter McKay, CEO, Snyk
Jack Altman, CEO and Co-founder, Lattice
Shawn Burke, Cortex champion and Senior Principal Software Engineer, SoFi
Gaetan Castelein, VP of Marketing, Tecton
Cailen D'Sa, VP of Sales, RevenueCat
Russ D'Sa, Entrepreneur
Brian Emerson, VP of Products, IT Operations Management, ServiceNow
Rafael Garcia, Cortex champion and CTO and Co-founder, Clever
Dheeraj Khanna, Head of SRE, Coupang
Sriram Krishnan, Angel Investor
Vijay Nambiar, VP of Sales, PlanetScale
Alexandr Wang, CEO and founder, Scale.ai
The company intends to use the funds to accelerate growth and expand operations.
Led by Anish Dhar, CEO, Cortex provides a System of Record for Engineering, designed to give engineers and SREs comprehensive microservices visibility (of service ownership, documentation and performance history) and control they need over their services, even as teams shift, people move, platforms change and microservices continue to grow.
Capabilities in the platform include:
(New!) Service Creation, which allows developers to scaffold new services in a few minutes based on templates defined by the organization, ensuring services meet development standards and are properly catalogued from day one.
(New!) Cortex Teams, which helps create high-performing engineering cultures by driving collective ownership of services, accelerating developer onboarding, and improving cross-team collaboration.
The Cortex Service Catalog, which is integrated with engineering teams' architectures and tools.
Scorecards, which allow teams to define standards for their services, measuring things like production readiness and development maturity, allowing engineering leaders to understand areas of risk in their services and prioritize initiatives accordingly.
FinSMEs
22/11/2021