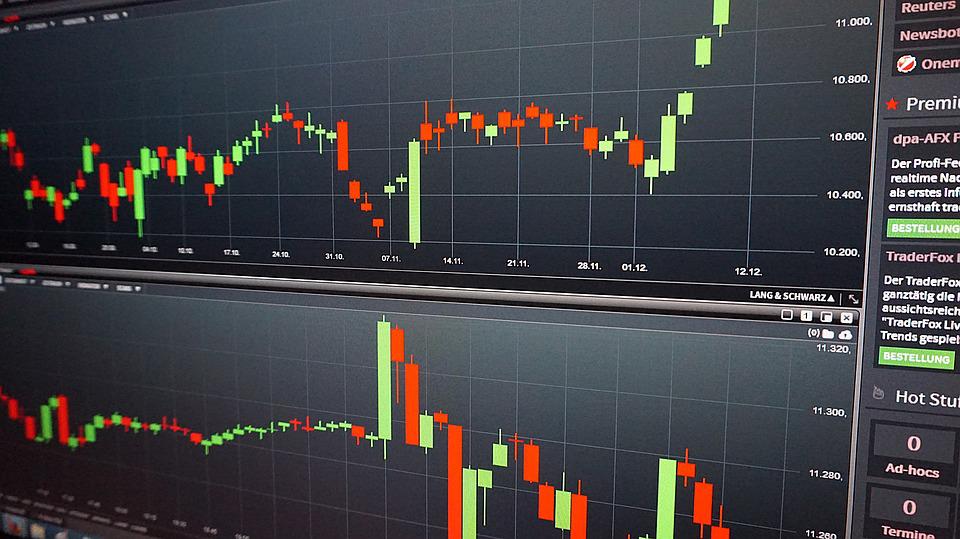 Ever since yield farming took over as the latest crypto trend, crypto holders have been shopping around for the best possible APY rates or the best possible experience. However, the search is now over, as PrimeXBT has launched new Covesting Yield Accounts for the first time.
Covesting Yield Accounts offer access to the best of DeFi, all in just a few clicks, and right from the comfort and convenience of a secure PrimeXBT user account. There will soon be no more need for connecting to clunky dapps or blockchain wallets – yet the high yields remain.
Here is how PrimeXBT and the new Covesting Yield Accounts are changing up the game for the crypto market.
What Is PrimeXBT?
PrimeXBT is one of the fastest growing trading platforms in the market today, known not just for synthetic crypto contracts, but also stock indices, forex, oil, and gold trading. More than 50 different trading instruments are available all under one roof and from a single trading account.
All user accounts regardless of capital levels are offered a dedicated account manager for unmatched personalized services and there is around the clock customer support staff. Users can register and fund a margin trading account with as little as $5 by making a deposit in BTC, ETH, USDT, or USDC.
Advanced order types and trading tools are offered no matter the skill level. Built-in charting software makes technical analysis easy without having to leave the platform or juggle multiple monitors – although support for that is also provided for professionals who demand it.
What Is Covesting?
Covesting is a European fintech software developer who has developed some of the most innovative experiences around, and has released them on PrimeXBT as part of a B2B partnership and ongoing white-label licensing agreement.
The first piece of software developed for PrimeXBT was the Covesting copy trading module, which connects follower and strategy managers together in a peer-to-peer trading community geared toward synergistic profits.
Strategy managers trade to increase total profits for themselves and also their potential followers. Followers then use any data from the Covesting leaderboards to pick and choose which strategies to follow. Followers must diversify their portfolio of strategies to keep risk spread around and opportunity highest.
What Are Covesting Yield Accounts?
Covesting Yield Accounts are an all new way for PrimeXBT users and Covesting traders to make money passively. It connects users to some of the most popular and profitable DeFi platforms, including Uniswap, Curve, Compound, Yearn.Finance, and many others. More are on the way and the company even promises CeFi support for the most robust offering and best rates possible.
Users can start and stop staking at any time they desire, providing full control over capital. Rates can reach as high as 10% thus far, but rates are always changing depending on market conditions, demand, volatility, and volume.
The tool provides a look at current rates, and a calculator tool can help plan ahead for how much potential ROI is possible by staking ETH, USDT, or USDC. Any rewards are added to the staking account, compounding gains. When the user decides to stop staking, funds are then moved back into a secure crypto wallet for safe keeping.
What Are Yields? Yield-Generating Accounts Explained
Yields are in reference to yield-generating accounts, which provide investors with an annual percentage yield. This represents the return on the rate of a deposit account, such as a savings account, money market, or DeFi.
The problem these days with traditional savings accounts is that yields are lower than 1%. Meanwhile, in DeFi yields reach as much as 10%. The disparity alone explains why DeFi has become so popular in recent years, and banks are shaking in their ATM vestibules.
Yields in DeFi come from protocols that generate fees that pay users who are providing liquidity. For example, in automated market making platforms like Uniswap, liquidity is provided for trading pairs. Depending on how much trading activity and liquidity there is, this can have an impact on the rewards generated and therefore the APY varies.
Covesting Yield Accounts Make DeFi Simple
Although DeFi offers services like permissionless lending, borrowing, or deposit and yield-generating accounts, how it happens is a bit complicated. Much like how sending Bitcoin can be initially confusing for users new to crypto, connecting a blockchain wallet to a decentralized application is especially daunting.
Suddenly, several apps and services have attempted to replicate or offer direct access to such services, but be wary of any apps only just popping up. Instead, trust the tools from an award-winning trading platform like PrimeXBT, which has integrated DeFi-like features into its easy-to-use dashboard.
Taking all the complicated technical challenges out of the equation the sum is more users taking advantage of what the passive income-generating tool can provide. Up to 10% is achievelave thanks to the tool. By staking COV tokens, users can also activate a utility that unlocks a 2x APY boost on idle crypto assets.
Conclusion: Passive Income Joins Active Trading Tools
The easy passive income of Covesting Yield Accounts joins other ways to make money using PrimeXBT, such as a four-level referral program, Covesting copy trading, and long and short positions on forex, crypto, commodities, stock indices, and more all from a single account.
The sheer variety the full suite of advanced features provides is designed for novices and professionals alike. Traders there can use the tools provided to trade the trend, but the platform itself is always ahead of it. DeFi features have now made their debut on the trading platform before other competitors have caught up to updates the platform made years ago.
A continuous roadmap of innovation keeps these products and services coming at a rate almost as fast as user growth. New updates are appearing regularly, so be certain to stay tuned to the company's official blog for more information, as well as a walkthrough of Covesting Yield Accounts and all of the available features it offers the crypto community.