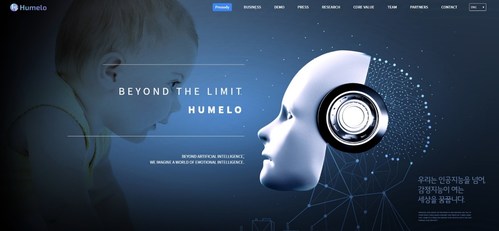 Humelo, a Seoul, South Korea-based startup that specializes in AI-based voice synthesis solutions, Raised US$2.6M in pre-series A funding.
The round was led by KT Investment and Kakao Investment.
The company intends to use the funds for hiring and the development of new services, such as dubbing in multiple languages and/or creating voices based on voice synthesis.
Led by CEO Lee Ja-ryong, Humelo provides an AI TTS (text-to-speech) solution, Prosody, which can create AI voice-read sentences from a short sample audio recording. Prosody's most defining trait is its ability to create voices that, like actual human voices, have variations in intonation (via adjustment of tone, speed, etc.) and convey emotions that are appropriate for the situation at hand—an effect that is the equivalent of using a voice actor.
Humelo's technology allows the user to convert a Korean language recording into other languages, such as English, Chinese and Japanese. Also, the user can convert English, Chinese and Japanese languages into other languages as well. Users can also isolate one voice from an audiovisual file and change it into a completely different voice of one's choosing.
The company is currently engaged in diverse voice synthesis collaborations with top-tier Korean companies, such as KT and SM Entertainment, based on the growing recognition of its AI voice synthesis technologies.
FinSMEs
21/10/2021