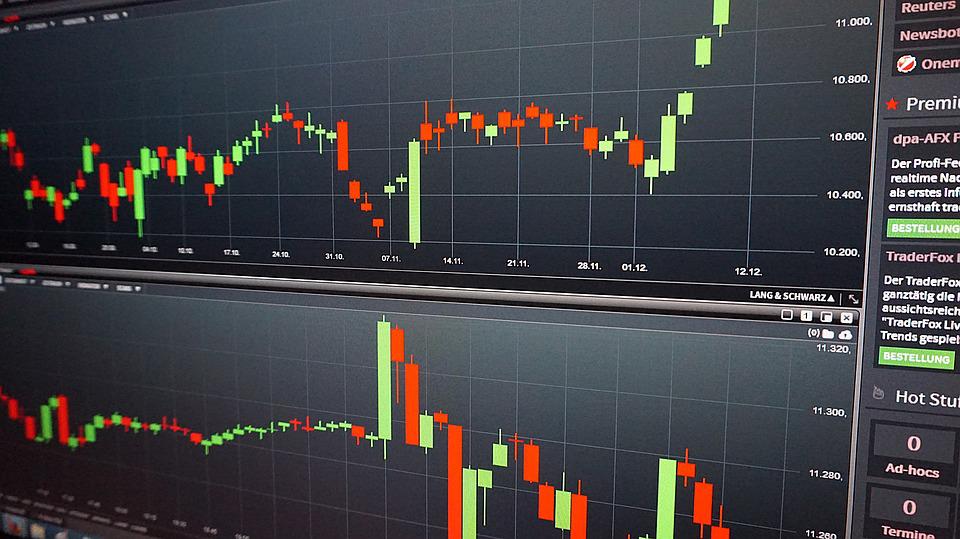 The foreign exchange markets are an integral part of the global financial systems and have a massive impact on equities and bonds alike. The current market volatility fueled by the resurgence of COVID-19 cases along with integral international developments has impacted several reserve currencies adversely.
For example, the rapid spread of the Delta variant caused an uptick in the number of infections which touched a six-month high in the United States. This combined with the country's recent withdrawal from Afghanistan has caused the US Dollar to decline over the past couple of days. As a result, the US Dollar Currency Index declined 0.11% on Friday.
However, following strong job growth estimates and US central bank projections regarding the timeline of the monetary policy tapering, the US Dollar improved slightly. Moreover, the flash crash in gold has resulted in exchange rate gains in reserve currencies.
Given the highly dynamic forex markets and complexities of currency trading, consulting financial journals and publications can help traders identify the current market trends. These should help traders make informed decisions regarding forex trades.
Here we look at the top six financial journals that provide readers with a ton of information on forex market trends and dynamics.
Plus500
Plus500 is an online contract for differences (CFD) trading platform that facilitates forex trades. The website regularly publishes reports that highlight the key industry developments, allowing traders to identify the key potential market movers and industry trends.
As an authorized and regulated trading website, Plus500 is a forex trading platform renowned for its competitive spreads and zero commission charges. Further, the company's News and Market Insights section covers breaking news from all major markets all around the world, impacting reserve currencies and burgeoning currencies simultaneously.
It also highlights the implications of macroeconomic events impacting the global financial markets.
The Plus 500 platform also provides users with cheating tools that display more than 100 technical indicators. You can also save chart templates for future references while leveraging over 21 other tools to gain insights into the forex market.
In fact, Plus500 is a publicly listed company that trades on the London Stock Exchange. Valued at a market cap of $1.5 billion, this stock has returned a stellar 1,100% to investors since going public eight years back.
Seeking Alpha
Seeking Alpha is among the world's largest financial platforms where millions of investors connect daily to discover and share new investing ideas to make well-informed investment decisions.
Available on mobile, tablet or desktop, 20 million people use Seeking Alpha every month. Seeking Alpha has extensive coverage of multiple asset classes including stocks, ETFs and mutual funds to commodities, forex and cryptocurrency, written by investors for investors; over 7,000 contributors publish 10,000 investing ideas each month. An investment thesis undergoes a comprehensive editorial review to ensure and maintain the platform's quality standards.
Seeking Alpha aims to level the playing field by providing exclusive tools, available only to Wall Street professionals (until now), into the hands of individual investors. Advanced charting, data visualizations, technical and fundamental analysis add clarity and enable informed, data-driven decision-making. Seeking Alpha provides investors with breaking news, analysis and newsletters to follow their investments and the markets. It also has a suite of subscription plans that address specific investing styles and user needs.
Investing.com
Another popular financial markets platform is Investing.com that provides users with real-time data, quotes, charts, financial tools and analysis reports. It covers 250 exchanges all around the world and is available in 44 language editions.
Investing,com has over 46 million monthly users and more than 400 million sessions making it one of the top financial websites on the planet.
Investing.com provides analysis for over 300,000 financial instruments while offering tools such as customized portfolios, personal alerts, financial calculators and market insights without any subscription fees.
Here, you will get in-depth analysis of the equity markets, commodities, cryptocurrencies, forex, bonds, and ETFs as well as sophisticated instruments such as futures and options.
Bottom Line
Foreign exchange trading is immensely complex, as multiple factors influence the currency exchange rates globally. Thus, being updated with the latest market movement that might drive forex is the key to becoming a successful forex trader. The news publications and magazines listed above are known for their quality coverage of the forex markets, and hence, should be followed by traders worldwide.