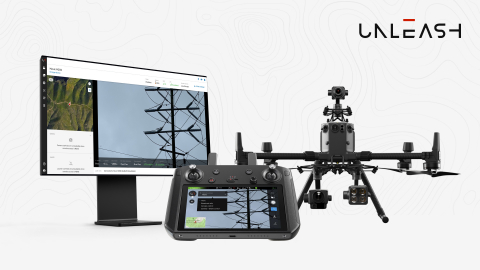 Unleash live, a Sydney, Australia-based A.I. powered video analytics platforms, raised $8M in Series A funding.
The round was led by SafetyCulture. In addition to its investment, SafetyCulture CEO, Luke Anear, will be joining the board.
The company intends to use the funds to accelerate growth of its A.I. Apps Store, where developers and organizations with in-house A.I./ML skills can build, train and deploy apps that meet specific enterprise needs.
Launched in 2016 by co-founders Hanno Blankenstein and Jason Grier, Unleash live provides an A.I.-powered real time video analytics platform from virtually any connected camera to generate insights that enable enterprises to drive costs down, raise productivity, increase accuracy, and improve safety.
Customers connect existing image capture devices (CCTV, IP cameras, drones, smartphones etc.) to Unleash live's cloud-based platform (built on secure AWS services), start streaming their video and then apply the A.I. of their choice from the Apps Store.
Earlier this year, the company completed 30 million minutes of analysed video, providing analytics across a wide range of enterprise and government use cases, from automating inspections for optimised performance on wind farms, to supporting public transport operators with commuter, social distancing and face mask analytics.
Existing customers range from city authorities, such as Miami-Dade Transit Authority, the City of Sacramento, and Transport for New South Wales, to energy and resource businesses, such as Worley and BHP.
Unleash live says it has seen over 500% growth since March 2020.
FinSMEs
07/09/2021