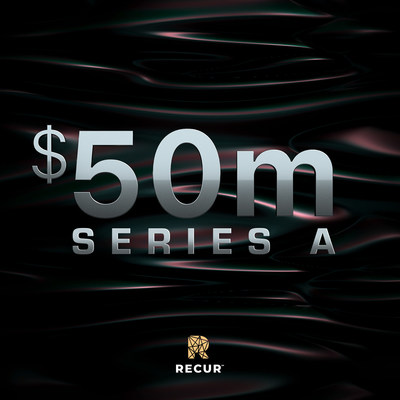 Recur, a Miami FL-based company that designs and develops on-chain branded experiences allowing fans to buy, collect, and re-sell digital products and collectibles (NFTs), raised $50M in Series A funding at a $333M valuation.
DIGITAL, a metaverse investment platform led by Web3 gurus Mark Daniel and Benjamin Milstein, with financial backing from Steve Cohen's family office, was the lead investor in the financing. Mr. Cohen will also serve on RECUR's board as DIGITAL's initial designated director.
Previous investors include Defi Alliance, Courtside VC, Volt Capital, Joe Lubin, Gemini/the Winklevoss Twins, Gary Vaynerchuk, Scott Belsky, Hashed, Nascent, Delphi Ventures, JST Capital, Divergence, 640 Oxford, IOSG, CMT Digital, David Choi, Jason Derulo, Scott Lewis and Chris Hermida.
The company intends to use the funds to scale out its go-to-market team with over 150+ open roles, including key investments in recruiting, marketing, customer success, design and engineering and help bring brand experiences to market over the next year.
Founded by two leaders in cryptocurrency trading (Zach Bruch) and licensing (Trevor George), Recur is a technology company that designs & develops on-chain branded experiences that allow fans to buy, collect, and re-sell digital products and collectibles (NFTs). It will be chain agnostic.
The company is also announcing its partnership with artificial intelligence technology company, Veritone, Inc, as well as CLC, a collegiate trademark licensing company. As the exclusive content licensing partner for the Pac-12 Networks, Veritone will license RECUR approved Pac-12 moments across all sports available for NFT creation. Recur and Veritone will coordinate with student-athletes to obtain authorization to use their video highlights, in accordance with the Pac-12 Networks NIL Licensing Program. Recur is combining these video rights in a separate partnership with CLC to bring certain collegiate marks and mascots to its singular official collegiate experience, NFTU.com. NFTU is a new marketplace that allows sports fans to own the latest and greatest highlights from college sports, starting with the Pac-12. NFTU will be the sole marketplace for these covetable assets, making it an instant staple in the NFT sports world.
FinSMEs
13/09/2021