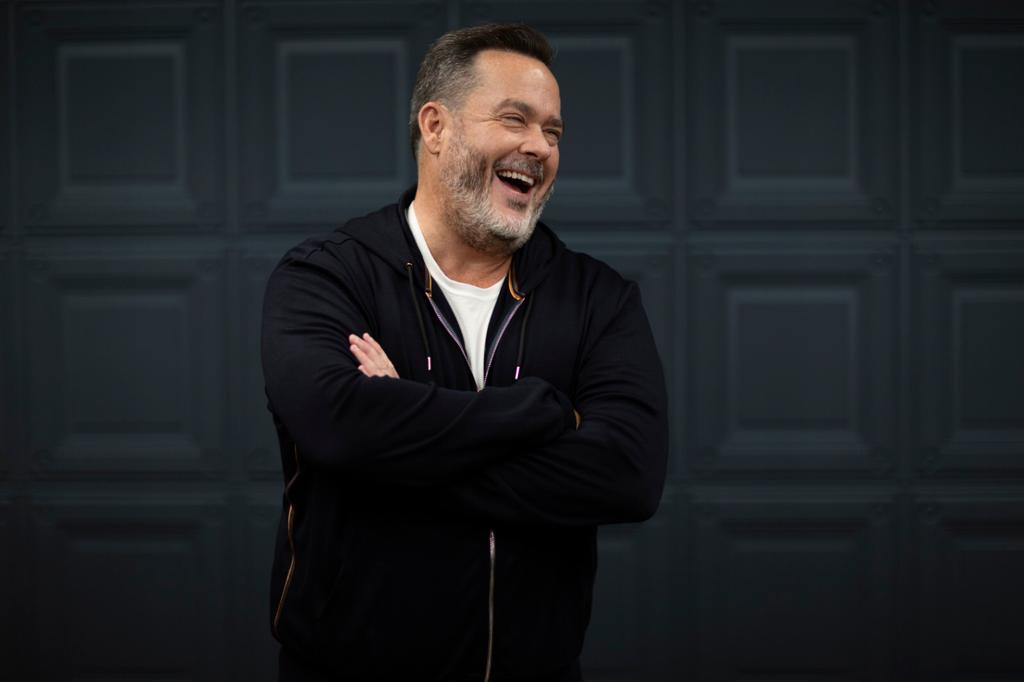 Dale W. Wood is CEO of Dale Ventures, an investment group with a knack for turning great ideas into a financial reality. Wood's diverse entrepreneur and operations background bring a wealth of knowledge for long-term venture capital investments. We asked him how he got where he is and how to spot future success.
Tell us about your background.
Dale Woods: After I earned my MBA in international business, I worked in traditional 9-5 marketing and recruitment roles before setting out to focus on internet-based startups. It was in 1999 that I decided to take my sales, recruitment, and operations knowledge to the next level by moving away from the crowded IT market and expanded into finance, real estate, retail, technology, and media. I gained a lot of insight into what works and what doesn't, and in 2017 I founded the venture capital firm Dale Ventures.
How did you build Dale Ventures?
DW: I knew from previous experience that companies need more than financial backing and mentorship, they need a patient and comprehensive approach to market potential. Because I had worked with diverse startups and industries all over the world, I valued building long-term, sustainable investments within a broad range of markets. Building relationships is how Dale Ventures was started, and we remain a success by learning and adapting to market trends and keeping an eye on the future. We've worked with many high-potential ventures all over the world including Instanda, Huma, Rayo Credit, TechMet and Golf-X.
Why did you choose to invest in X-Golf Entertainment?
DW: I'm an avid golfer, and being naturally drawn to great ideas, I knew X-Golf technology had the power to transform recreational sports. The ability to play golf at any time in any location, while not having to worry about the weather, was too ingenious to pass up. X-Golf has secured an important role in using technology to modernize the sport, and now living in a post-Covid world, the benefits of such tech are more apparent than ever as markets struggle to build technology of the future, today. Dale Ventures now has a majority share in X-Golf and I am extremely excited about launching the flagship urban golf club venue later this year.
Tell us about your vision for Techmet.
DW:I continue to be excited about the future of Techmet and the market growth potential. When Brian Menell explained his vision for the future of electric vehicle production and renewable energy growth, I knew it was a growing unmet need that could resolved and monetized. And we did exactly that. Back in 2019, Dale Ventures took half a million dollars and secured a $25 million investment from the U.S. government in less than a year. The result of that nickel and cobalt project is now supporting a huge increase in electric vehicle battery production. Energy efficiency and renewable energy will continue to be a booming market and Techmet is at the center of innovative solutions for a rapidly changing world.
How do you incorporate market feedback into your investments?
DW: Forward thinking means comprehensive thinking. When you're always looking for the next great thing, they take all possible information into account. I learned early on that having a wide range of experience allowed me to better understand market needs and feedback. Working with great companies requires excellent communication and market analysis. You should always be analyzing market research and collaborating to find and grow high-potential ventures. One of the things we prioritize at Dale ventures is visualizing how diverse startups will perform across different markets. We work hard to predict the impact of market feedback on future success.
Tell us how you spot the "next great thing."
DW: I often joke that I spent the early 2000s failing forward, and it's true. Twenty-two years in venture capital taught me that great ideas sometimes fail. It's finding out what went right and wrong, and how to improve next time that sets the standard for success. A great business idea reveals how it can grow into an economically viable business, and seasoned investors can spot them. That doesn't mean it always works out. Our model at Dale Ventures is about leveraging experience, and that's how I've found success. Value-added investments drive growth by supporting innovative ideas by giving investors the chance to see market fit and ROI. The next great thing is built on relationships and old fashioned market analysis. Working with a variety of markets and talent, through long-term collaboration is key.
How has the Covid pandemic changed the global market?
DW: I believe companies now see the enormous need for diverse technology growth within all industries. It's no longer a potential for growth; technology investment has become the standard. The pandemic is forcing a shift to investments with real, substantial value. Dale Ventures has remained a success because we have always been tech focused working with a diverse range of companies. We have to get back to prioritizing human relationships in the venture capital process. What we can learn about current market shifts is invaluable to the future of investments. Global markets are demanding fresh, long-term ideas, and those great ideas are out there. Now is the time to break into established fields in multiple markets, and at Dale Ventures that continues to be our focus moving forward.
What do you think the future holds for startups?
DW: Startups thrive in times of economic downturn because new, innovative ideas are necessary. As our world and investments continue to shift, valuation and funding will go up. Talented startups can do great work right now as companies look toward the future of financial stability. Despite current challenges, there is ample opportunity to use market metrics and build a well pitch. Entrepreneurs should focus on why investors should trust you and why your great idea is the one to get behind. At the end of the day, knowledge and execution of great ideas will always be a strategy for success.