There are tons of myths about freelancing. Bloggers tend to paint it as a perfect way to make a living. Yet, they often neglect to mention the downsides integral to this lifestyle.
Graphic design is one of those fields that employ many freelancers. Yet, as it's the case with other occupations, full-time positions haven't gone anywhere. In-house designers are still in high demand.
It's better to make your choice while still in college or before changing careers to get a head start in the field. It's not to say, however, that this decision will be irreversible. If you try freelancing and realize it's not your cup of tea, switching to a salaried position is always an option – and vice versa.
Remember: the reality is that only you know which one – freelancing or a full-time job – will be the best for you.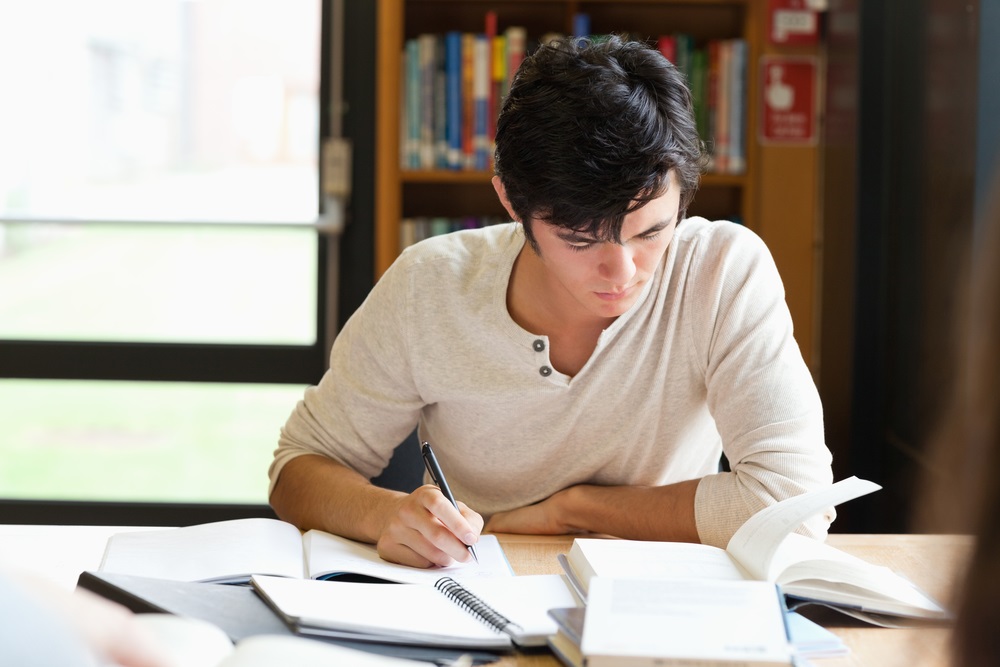 3 Factors to Consider Before Starting a Career in Design
Any student should begin thinking about making a living way before they graduate, just as they do when looking for a reliable do my assignment service. Here are three things to take care of before entering the labor market.
Experience and Portfolio
Designers without at least some unpaid experience and an impressive portfolio will struggle to land a job or find clients as freelancers. So, make sure that you have a portfolio and that it is stunning.
Think of a portfolio as a tool to sell yourself as an amazing designer. To convince potential clients or employers you are what they're looking for, follow these 6 tips.
Volunteer as a designer. Find local small businesses or charities and offer your services on a free basis. This is the closest you can get to working in the field conditions with a real client.
Come up with dream assignments. Imagine your ideal project. Maybe, you've always wanted to make movie posters or funny T-shirt prints? Even though these portfolio items may not reflect real-world tasks, there is one perk: your passion on the matter is sure to be reflected in the final result.
Treat yourself as a client, too. Work on the visual identity of your own brand. Yes, that's right – treat yourself as a brand! You can use it as a case study for the portfolio.
Choose wisely what you showcase. Make sure only your best works are included. Besides, do quick research on what types of designs are in demand right now. You may enjoy creating posters and T-shirt prints tremendously, but businesses may also turn to a designer for stunning social media images, ad banners, or leaflets.
Use mockups. Presentation is key. Of course, professional photos of your printed or posted designs can work, too. But if it's not an option, use any of thousands of mockup templates to show what your designs would look like in a real-world setting.
Accompany your works with their background stories. Tell your potential clients or employers how you got from point A (pinpointing client's needs and objectives) to point B (this particular design and what impact it had on the business).
As for where the portfolio can be hosted, professional designers' top picks are Behance, Adobe Portfolio, and their own websites. The latter ones are often simple single-page websites created with the help of platforms like Wix and WordPress. Lately, however, more designers opt for Instagram for sharing their work.
Work-College-Life Balance
Working in the field conditions is an invaluable experience. Obtaining it comes at a price, however. If you're in college, it may be a good idea to ensure work – whether it's an internship, a freelance gig, or a part-time job – won't get in the way of graduating.
The additional workload means less time for studies and having fun. However, you can opt for assistance from an online essay writing service if you feel that your job affects academic performance. You can start by looking at Do My Essay reviews by NoCramming essay reviews team to choose the best service for you.
In case you're switching careers to design, don't rush into quitting your current job. It's better to lay the necessary groundwork outside of main working hours. Start working on the portfolio and obtain unpaid work experience to have a convincing resume later on.
Finances
Finding a job or landing clients as a freelancer may take some time. So, before setting out to work as a designer, ensure that you have a financial safety net in case the search will take months.
It stays true whether you're a freelancer or a full-time employee. Finding enough clients to sustain your basic needs on a month-to-month basis can take a while. The job search may not turn out to be rewarding that fast, either.
Another financial aspect to take into consideration is whether you're ready for the pay that comes with an entry-level position or beginner rates. If you're fresh out of college, it will cause no discomfort, probably. But if you leave a middle-level position in, say, social media management, a fall in income may turn out to be a substantial blow.
Freelancing or a Full-Time Job: 5 Questions to Ask Yourself
Now, which option – a full-time job or freelancing – would be the best choice for a designer? Let's do a quick overview of what makes them different to help you understand which one is more suitable for you.
1. Flexibility in Workload or Stability of a Regular Paycheck?
It's true what they say about freelancing. It does put you in charge of planning your schedule and choosing your workload. Freelancers can also have a day off or take a vacation whenever it's convenient.
In the case of graphic designers, there is another significant perk. Freelancers can create whenever their muse strikes them. Full-time employees don't have such a luxury. They have to produce results during fixed hours, whether or not their muse is there to help.
However, freelancing means encountering a "feast or famine" cycle at some point. Income may become unstable at any moment. This can lead to severe anxiety if savings aren't enough to cover day-to-day expenses.
Maintaining a healthy work-life balance can also be tricky when freelancing. As working hours aren't fixed, some freelancers find themselves hunched in front of a laptop 10-12 hours a day and/or without a weekend. That's especially true when they struggle to pay the bills because of fluctuations in workload.
Full-time employment comes with job security. It, in its turn, means there's no need to worry about making a living on a week-to-week basis.
On the other hand, losing a full-time job may be catastrophic for some. Freelancers can diversify their client base so that if one business decides to end their partnership, there are others to support them until they fill in the void with a new client.
Full-time job
Freelancing
Pros
Cons
Pros
Cons
Financial stability from regular paychecks
Losing a job equals losing 100% of income
Freedom to create whenever inspiration strikes
Potentially chaotic working hours and possible unhealthy work-life balance
No week-to-week anxiety about paying the bills
Strict working hours may get in the way of creativity
Being 100% in charge of their workload and schedule
Risking to end up in a "feast or famine" situation
2. Freedom to Choose Projects or More Consistent Work?
Freelancing means creative freedom, too. In this case, designers aren't bound by the standards or choices of their employers. Instead, they can select projects that appeal to their artistic nature and allow experimenting and exploring new concepts.
However, a freelancer needs to get to the point where they can say "no" to an offer first. Beginners, in their turn, would have to agree to anything that comes their way.
Full-time employees may not get to experience such freedom, although it depends on the employer. Their projects are likely to be more consistent, but it can be a win if they align with the designers' aspirations.
Besides, the likes of Disney and Marvel are unlikely to turn to freelancers. So, the desire to create for such brands means working at an agency by default.
On the other hand, being a full-time designer means having a more fast-paced environment with tighter deadlines. This might be stressful for some and negatively impact their productivity.
Full-time job
Freelancing
Pros
Cons
Pros
Cons
Consistency in projects
Fast-paced environment
Creative freedom in the ability to choose more passion-driven projects
It may be impossible to decline boring projects at the beginning
Opportunity to work with household brands as clients
Similar projects may get too boring too soon
Being able to choose one's deadlines and pace
Lack of project consistency may get in the way of becoming a specialist
3. Working on Your Own or in a Team?
More introverted individuals will have no problem with spending most of their time on their own. More extroverted people, however, may find freelancing tough because of the lack of socialization.
Besides satisfying the social need, working at an agency means you will always have someone to provide feedback on your work and bounce off ideas. This is especially crucial for the beginners in the field who need such guidance to become pros.
On the flip side, not every workplace comes with a supportive environment that encourages learning and skill development. Some of them are knee-deep in office politics and harbor toxic people. In a way, it's a lottery, and it's up to the job seeker to catch wind of it before saying "yes" to an offer.
Finally, freelancers have no one but themselves to be responsible for the success or failure of a particular project. It can be both excruciating and rewarding. Great results will improve the freelancer's profile and make them more well-known. Fails, in their turn, may lead to not getting paid and cause reputational losses.
Full-time job
Freelancing
Pros
Cons
Pros
Cons
Becoming a part of a community that enables its members' growth
Possibility of getting stuck in a toxic workplace
No office politics and fewer meetings is a win for lone wolves
Lack of social interactions may be hard on extraverts
Always having someone to discuss ideas and ask for feedback
Lots of communication may be exhausting for introverts
Full responsibility for successes and personal exposure
Full reputational responsibility for mistakes, too
4. Running a One-Person Business or Focusing on Design Only?
Freelancers have to take care of every aspect of their microbusiness. They have to promote their services, communicate with clients, prepare all the paperwork, and be their own accountant. It might be overwhelming, especially in the very beginning.
Full-time designers don't have to worry about any of that. Agencies employ other people to take care of accounting and taxes, client debriefing, and marketing. So, designers can concentrate on their creativity and boosting professional skills.
On the other hand, full-time employees have all experienced the "broken telephone" game in action at one point or another. When designers don't interact with clients directly, some aspects of the task may get lost in the retelling of the meeting via a brief.
Full-time job
Freelancing
Pros
Cons
Pros
Cons
Being able to concentrate on design only
Risk of "broken telephone" due to indirect communication with a client
A wide range of responsibilities means boosting a number of life skills
Starting and running your own business is overwhelming at the beginning
5. Benefits of a Salaried Position or Managing It All on Your Own?
Freelancers don't have the luxury of a paid leave, guaranteed vacation time, or insurance benefits. They also need to weigh in on their retirement and ensure they'll have decent pay. That usually means considering the potential state pension and/or signing up for a private retirement plan.
So, when freelancers fall sick, they don't get paid (and may suffer reputational losses if they fail to meet a deadline because of it). If health issues are serious enough to put them into a hospital for months, they better have an insurance plan to cover the costs. And, once again, they are left without any pay whatsoever.
Salaried designers don't have to worry about these potential situations. On the other hand, as previously mentioned, having confidence in one's future comes with a tradeoff.
This tradeoff isn't just about the fixed working hours. Employees rarely have a say in what insurance and retirement plans employers offer. Vacations have to be approved in advance, so there is significantly less freedom as to when workers have their relaxation time.
Full-time job
Freelancing
Pros
Cons
Pros
Cons
All-inclusive experience: paid leave, vacation time, retirement plan, and insurance
No control over the offered benefits
Full control over the benefit plans
No paid sick leaves or vacation days
No need to spend hours figuring out the best benefit plans
Less freedom in when to go on a vacation or take a leave of absence
13 Tips for Securing the First Full-Time Design Job
Convinced that a full-time job is the right place to start your career in design? Here are 13 steps towards securing it.
Consider internships and part-time opportunities. They'll be instrumental in showing real-world work experience later on.
Review personal social media accounts. Yes, recruiters often do some background checks on applicants before the job interview. Make sure there's nothing incriminating there. It also wouldn't hurt to google your name and see what comes up.
Prepare a stunning portfolio. Follow the tips laid out at the beginning of this text to make it outstanding. Include the link to it in both the resume and cover letter.
Ensure the resume is bot-proof. Companies nowadays use applicant-tracking systems that scan resumes for relevant keywords. Use exact phrasing for key skills as described in the vacancy.
List soft skills, too. According to multiple surveys among hiring managers, more than half of them find soft skills as important as technical ones.
Do your research on the potential employer. Check their website, social media accounts, and case studies. Understand who they are looking for and why you will be a great fit for them.
Prepare to invest time in a test task. It shouldn't be anything too time-consuming; some companies will even pay for the final result.
Tailor the resume and cover letter to every vacancy. It's crucial not just to bypass the bots at the initial stage but also to convince the recruiter you are a good match.
List unpaid work experience, too. This is especially helpful for fresh-out-of-college applicants. Remember to add references for voluntary work.
Harness the power of networking. Join online designer communities to build new connections and see if there are any job openings posted there.
Practice before the job interview. Look for the most common questions recruiters ask and prepare answers in advance. Don't learn them by heart, though – it'll come off as insincere then.
Stay true to yourself during the job interview. Speak from the bottom of the heart. Never lie during an interview: the truth will always come out, and it may lead to strained working relationships or even termination.
Follow up. Do it after the resume is sent in case the recruiter hasn't replied to the email. Do it after the interview, too, to thank them for their time.
10 Tips for Getting Started on the Freelancing Path
In case the pros of becoming a freelancer were more convincing, here's how one can get started on this path.
Sort out the legal stuff. Register your business with the authorities. Make sure you choose the right activity types and taxation system, as well as open a business bank account.
Prepare the portfolio. Show potential clients you're worth the rate you've set for design services.
Set up the brand. Come up with the name for the business and establish an online presence via a website or at least a social media account. Remember: freelancers have to do a lot of marketing, too.
Check the current rates for a beginner designer. Don't undersell your services – have some respect for yourself – or ask too high of a rate; that'll spook most businesses. Decide if you'll charge by the hour and how many revisions you'll allow.
Get registered on freelance platforms. Upwork and Fiverr are a great place to start, although the latter one might be a better fit for beginners.
Use the power of networking, too. Get the word out about your services on social media and/or via direct messages and emails. Snoop for businesses looking for a designer or the ones that could use the help and reach out to them.
Work on referrals. The first clients are the most crucial in establishing a freelancer's reputation. Go the extra mile and encourage them to refer other businesses to you later on.
Wrap your head around the paperwork. Learn how to create invoices, contracts, proposals, do some basic accounting, report the income, and pay taxes. Streamline all these processes as soon as possible by creating templates and coming up with shortcuts.
Don't be too shy to ensure the payment is on time. Unfortunately, it still does happen that freelancers aren't paid for their work.
Take every project that comes your way. Beginner freelancers don't have the luxury of being picky yet. So, turning down a client should be the last resort. It can be warranted if your gut tells you they probably won't pay you, for example.
Conclusion
So, what's better for a designer – a job at an agency or freelancing? The truth is, each of these two paths is just different from the other. The ultimate question that should be asked instead is "Which of these options would be a more fitting one for me at the moment?".
Whichever option appeals to you the most, begin gaining experience in the field before graduating or quitting your current career.
Future freelancers can start looking for clients while still in college or their current job. This way, when they graduate, they will have a portfolio and testimonials from happy clients. These are the two most important factors for getting a more stable income in the future.
Alternatively, students can find a part-time job or internship and combine it with their studies (for full-time workers, unfortunately, it's hardly an option). Part-time employment may easily turn into a full-time job after graduation if one becomes a good investment for the agency.