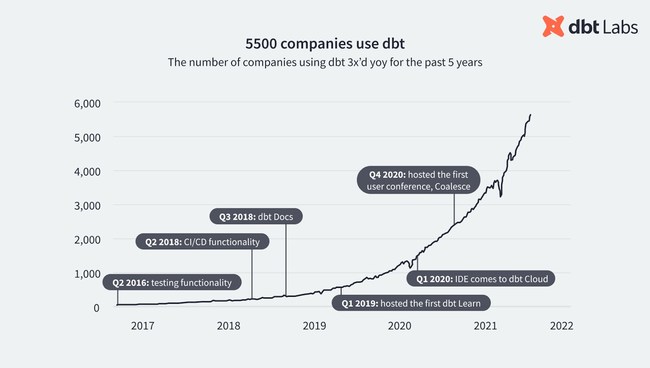 dbt Labs (fka Fishtown Analytics), a Philadelphia PA-based company which enables analysts to create and disseminate organization knowledge, raised $150M in Series C funding.
The round was led by Altimeter, Sequoia Capital, Andreessen Horowitz with participation from Amplify Partners.

The company intends to use the funds to make investments in building analytics engineering tooling for the data analyst.
Led by CEO Tristan Handy, dbt Labs provides a platform for analysts to create and disseminate organization knowledge. dbt Cloud provides a centralized development experience for anyone who writes dbt code to safely deploy, monitor, and investigate that code–all in one web-based UI. Validated through the AWS Redshift Ready, Works with BigQuery, and Snowflake Ready programs, dbt Cloud is available on the AWS Marketplace and will be available on Snowflake Partner Connect later this year. Today there are 5,500 companies using dbt every week, 15,000 data professionals in the dbt Community Slack, and 1,000 companies paying for dbt Cloud.
dbt Labs is recognized as an Amazon Select Technology Partner, a Google Build Partner, and served as a launch partner for Databricks SQL and Databricks-on-GCP.
FinSMEs
01/07/2021