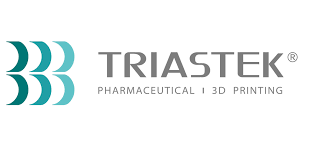 Triastek, Inc., a Nanjing, China-based global leader in 3D printed pharmaceuticals, completed its Series B financing, raising US$50m (RMB 330m).
This round was co-led by Matrix Partners China and CPE, with participation from Shanghai Sci-Tech Innovation Center Capital (SSICC) and existing investors, Morningside Ventures, Dalton Venture and Yunqi Partners.
The company intends to use the funds for ongoing development of the first IND-approved product in clinical trials, and expansion of the 3D printed drug product pipeline.
Founded in 2015 by co-founder and CEO Dr. Senping Cheng, Triastek is committed to building a novel 3D printing pharmaceutical technology platform with comprehensive proprietary technologies encompassing dosage form design, digital pharmaceutical product development, and intelligent manufacturing.
Using MED 3D printing technology, Triastek has built a product pipeline including new formulations and new combination product candidates intended to meet specific clinical needs and thereby improve drug therapy outcomes. In January 2021, the company received IND approval from the US FDA for its first product T19, being developed for the treatment of rheumatoid arthritis. The company's second product T20 received positive pre-IND feedback from the US FDA in March 2021 and an IND application submission for T20 is planned for the end of this year.
In addition to the development of in-house products, Triastek is collaborating with multinational and Chinese pharmaceutical companies to explore a variety of application scenarios for the MED 3D printing technology, such as developing formulations to provide solution for the poor water soluble new chemical entities as well as extending the lifecycle of approved/developed products.
FinSMEs
25/06/2021