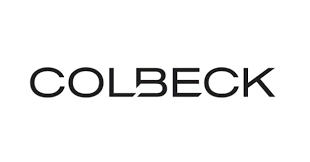 RetailNext recently announced that it received $42 million in capital growth funding from Colbeck Capital Management to support ongoing growth and market demand.
The investment will allow RetailNext to accelerate implementation of retail data infrastructure solutions in response to increasing need. The investment comes after RetailNext experienced record growth in the first quarter of 2021 and with evidence that post-COVID retailers will continue to require innovative platforms to sustain their business.
Disrupting a Disrupted Market With Analytics for Success
RetailNext is a leading expert in retail analytics, allowing these businesses to optimize shopping experiences for their customers. Data is aggregated and processed in a proprietary SaaS platform that empowers retailers with content for educated decision making.
Alexei Agratchev, CEO and cofounder of RetailNext, commented on the funding, "We are grateful to have Colbeck on board as partners and thrilled that they see the potential in our growth." RetailNext identified the impact of the COVID-19 pandemic on retailer operations. Commerce disruption and new consumer behaviors skyrocketed the need for retailers to have access to reliable data based on the real-time conditions of their stores. This trend accelerated throughout 2020, and many customers are now looking toward the future as restrictions are being lifted. Agratchev also noted that while 2020 slowed growth for brick-and-mortar retailers, a strong rebound is now underway.
Colbeck Capital Management Co-founder Jason Colodne underscored the firm's commitment to impactful investment. He noted that Colbeck had observed a pandemic-induced market gap in the retail sector. RetailNext's ability to establish itself as a leader in retail analytics presented Colbeck with a favorable investment opportunity. Colodne added, "[RetailNext's] strong performance in Q1 has made us even more confident that the company will continue to grow and to innovate."
The RetailNext Approach to IoT
RetailNext is the first Internet of Things (IoT) platform focused solely on the retail industry to offer brick-and-mortar retail outlets the advantages of analytics typically reserved for eCommerce operations. RetailNext partners with global retail brands to help them assess store performance and make operational adjustments to improve outcomes. The technology provider also helps drive sales and increase capital savings for customers by identifying opportunities for growth and implementing the strategies needed to achieve results.
RetailNext focuses on optimizing the customer shopping experience through a centralized SaaS platform that collects shopper behavior data. The platform analyzes this information to provide retail businesses with the insight needed to better understand the unique customer journey, factors influencing purchase decisions, and how to improve overall shopping experiences over time.
RetailNext is highly versatile and scalable, allowing easy integration with many data sources in a retail store. These include staffing systems, promotional calendars and weather services, all of which can influence shopper behaviors. The platform also uses best-in-class video analytics to demonstrate how customers engage inside specific retail stores. Additional tools include data from point-of-sale systems and mobile device detection via Wi-Fi. Every RetailNext feature is designed to offer retailers opportunities to grow, make changes and measure success. The software also eliminates unnecessary costs, increases sales and mitigates liability risks.
About RetailNext
Cisco engineers founded RetailNext in 2007 under the name BVI Networks. These innovative developers recognized that brick-and-mortar retailers needed in-store analytics to compete with eCommerce providers. The team applied years of engineering expertise toward developing an analytics platform that provided analytics for physical retailers.
RetailNext has become a leading provider of in-store analytics and is quickly becoming a global technology innovator. RetailNext's analytics software has been adopted by over 450 retailers in more than 85 countries as of May 2021.The firm has partnered with many proven technology providers to ensure their platform addresses these unique needs including:
Accenture
Cisco
Google
IBM
Intel
Motorola
Oracle
Palm Computing
Salesforce
Symantec
VeriSign
RetailNext also works closely with experienced top-tier retailers including:
Bloomingdales
Colgate
Lancôme
L'Oreal
Macy's
Polo Ralph Lauren
Saks Fifth Avenue
Tiffany & Co
Tommy Hilfiger
Unilever
About Colbeck Capital Management
Colbeck Capital Management (www.colbeck.com) is a strategic lender that partners with companies during periods of transition, providing creative capital solutions to meet their evolving needs. Founded in 2009 by Jason Colodne and Jason Beckman, Colbeck's principals have over 75 years of experience managing credit investing businesses and have underwritten over $22 billion in total loan volume. Colbeck has offices in New York City and Los Angeles.