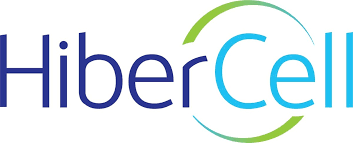 HiberCell, a NYC-based biotechnology company developing therapeutics focused on preventing cancer relapse and metastasis, completed a Series B financing round for gross proceeds of $67.4m.
Concurrent to this financing, the company closed on a $30m debt facility with Hercules Capital, Inc. (NYSE: HTGC).
The Series B round included new investors Huizenga Capital Management, Monashee Investment Management, funds managed by Tekla Capital Management LLC, Hercules Capital, Mount Sinai Innovation Partners and other undisclosed investors. Returning investors, including ARCH Venture Partners, Magnetic Ventures, Bristol Myers Squibb, Trinitas Capital, and others from the Series A syndicate, also participated in the round.
The company will use the proceeds of the Series B financing and debt facility to support the clinical development of novel therapeutics targeting stress biology and innate immunity to address the role these play in prevention of cancer recurrence and metastasis.
Led by Alan Rigby, Ph.D., Co-Founder and Chief Executive Officer, HiberCell is biotechnology company dedicated to developing therapeutic molecules that overcome foundational scientific barriers that prevent patients from living longer, cancer-free lives. The company views cancer as a chronic disease and is working to develop novel therapies that address relapse and metastasis.
To that end, HiberCell is developing HC-5404-FU, the first therapeutic candidate from the 'stress modulator' platform that has direct anti-tumor activity while simultaneously reprogramming the immunosuppressive tumor microenvironment that is foundational to cancer cell survival.
FinSMEs
22/05/2021