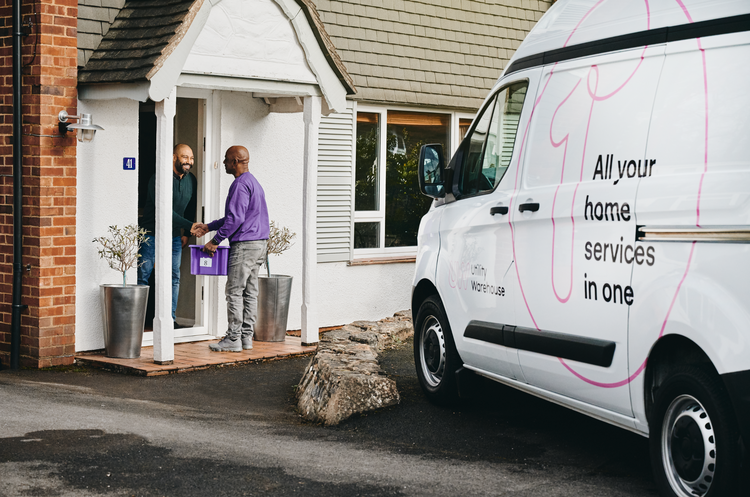 Wholesale energy costs are returning to pre-pandemic levels, and customers are trading their suppliers in for those with the smallest price rises.
As energy prices rise and fall, the national regulatory authority Ofgem ensures all customers pay fair prices for their gas and electricity. To achieve this, Ofgem manages a price cap that limits default tariffs (including standard variable tariffs). This price cap prevents suppliers from overcharging customers and keeps energy costs down for households throughout the UK. All energy suppliers must adhere to this price cap, though some renewable tariffs and fixed tariffs are exempt.
Ofgem's price cap isn't a limit on customers' total bills, which vary depending on tariff and energy usage. With the price cap in place, your bill should fall if the costs to supply your gas or electricity fall.
Ofgem adjusts the cap level twice a year in line with suppliers' wholesale gas and electricity costs. As supplier costs are now fast approaching pre-pandemic levels, both the price cap and energy prices will rise on April 1, 2021. Despite this rise, the price cap can still save customers up to £100 a year. Some can even save up to £150 more by shopping around for the best deal.
Here, we'll take a look at the new prices and how you could save by switching to the UK's only genuine multiservice provider, Utility Warehouse (UW).
The 2021 price cap
In October 2020, Ofgem dropped the price cap by £84* due to the fall in wholesale prices. At this point, the cap reached its lowest level over the winter season. But, in April, Ofgem will push its energy price cap up by £96* to match the post-pandemic increase in wholesale energy prices. This means bills will climb to an average of £1,138 per year for 11 million default tariff customers and £87 for four million pre-payment meter customers.
*This is based on a dual fuel customer household's consumption of 2,900 kWh electricity and 12,000 kWh gas.
Suppliers are now announcing price rises in line with the higher price cap. British Gas' default tariff customers will see their bills increase by £97* – a rise that will affect 2.3m households. Since this announcement, Eon, Npower, EDF, and Scottish Power have all followed suit. All four have confirmed 9% price rises in line with the new price cap.
UW's green fixed tariff
Meanwhile, whilst UW is announcing an increase to its variable tariff prices they still guarantee to beat Ofgem's 'fair price' calculation by up to 5% and promise to keep its prices below the price cap for as long as each customer sticks with UW. As a result, many energy customers are switching to make the most of UW's home bundles this year.
Many customers take advantage of UW's green fixed tariff, which provides customers with 100% renewable electricity from solar and wind power. Fixed tariffs protect customers against future price rises and help them to manage their spend by setting unit prices and the daily standing charge for a set period. New customers who sign up for all UW services are eligible for the green fixed tariff. What's more, UW guarantees that for each unit of electricity its customers uses, an equal amount of energy from renewable sources is put back into the grid.
New customers can also request a free smart meter upgrade, which automatically sends readings to UW so you don't need to worry about taking your own readings and receiving estimated bills.
Many customers also bundle UW's broadband, mobile, insurance, and boiler care services into great value monthly deals. The more services UW customers take, the more money they save.
Plus, UW offers up to £200 in credit to cover the cost of leaving your current provider when you switch to UW. Those who are thinking about switching energy providers should aim to do so before April to make the most of cost savings.
Learn more about UW's great value home services.
Ofgem's customer protection
Ofgem prioritises customer protection and requires energy providers to offer credit for customers who are struggling to finance their prepayment meters. They must also provide suitable repayment plans for customers who are behind on their bills. Suppliers shouldn't disconnect their customers and must protect the vulnerable.
If customers are struggling to pay their energy bills, they may be eligible for support from the Warm Home Discount Scheme and other protection schemes from home service providers like UW.
About Utility Warehouse
UW helps customers to save time and money by bundling their home services into simple, monthly bills. This way, customers can leave their home services to UW and spend their time on the things that matter most.
It's no surprise UW has won many consumer choice awards. These accolades include the 2020 Which? Utilities Brand of the Year Award, 2021 Uswitch Energy Awards for Best Meter Reading Service and Best Reward/Incentive, 2020 and 2019 Uswitch Best Energy Saving Support Awards, 2019 Uswitch Best Customer Service Award, and many 2019 Moneywise Home Finance Awards. The FTSE 250 company is also fully regulated by the FCA, Ofgem, and Ofcom.
Many customers sign up for UW's all-in-one bundles through an Authorised UW Partner. These independent distributors sign up new customers and develop their own Partner teams to help people make the most of UW's fantastic home services. UW doesn't need to spend on TV or radio advertising as its Partners spread the word about UW's multi-award-winning services.
UW also offers many green initiatives to help customers reduce both their carbon emissions and costs. These initiatives include free smart meter upgrades, 100% renewable energy, and donations to the UW Partners' charity of the year:Ocean Generation (formerly Plastic Oceans UK). UW also funds the planting of a tree for every customer that signs up for its home services.