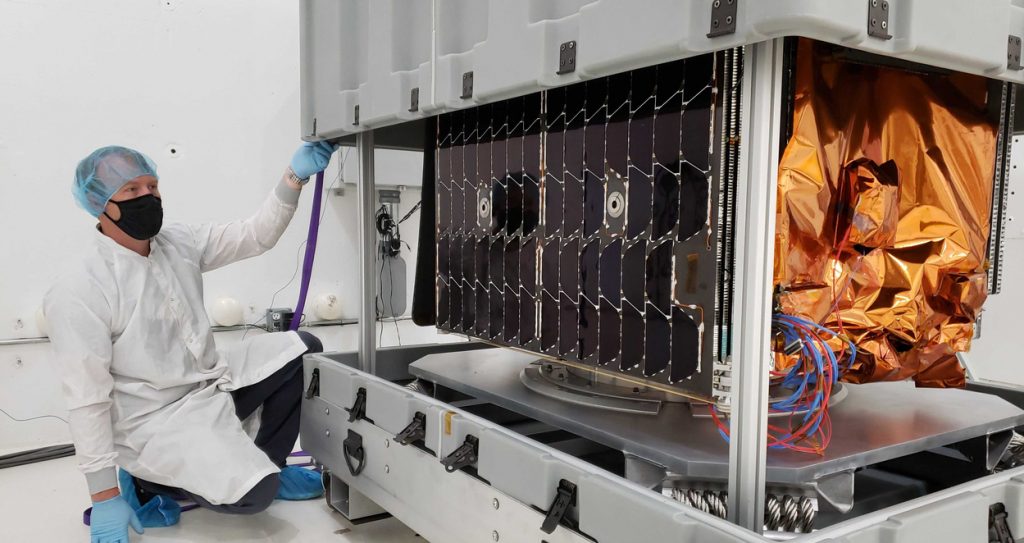 Astranis, a San Francisco, CA-based company building telecommunication satellites, raised $250m in Series C financing round, valuing the company at $1.4 billion.
The round was led by funds managed by BlackRock, with participation from new investors Baillie Gifford, Fidelity Management & Research Company LLC, Koch Strategic Platforms, Monashee Investment Management, and Uncorrelated Ventures. Existing investors Andreessen Horowitz, Venrock, Fifty Years, ACE Early Stage Partners, Harpoon Ventures, Indicator Fund, Industry Ventures, Jaan Tallinn, Jeff Dean, Jerry Yang's AME Cloud, Jude Gomila, Refactor Capital, Rising Tide Fund, SOMA Capital, and others also participated in the round.
The company intends to use the funds to expand production of its microsatellite platform, accelerate new technology research and development that includes its proprietary software-defined radio technology.
Led by co-founder and CEO John Gedmark, Astranis is building small, low-cost telecommunications satellites to connect the four billion people who currently do not have access to the internet. Each spacecraft operates from geostationary orbit (GEO) with a next-generation design of only 350 kg, utilizing a proprietary software-defined radio payload. This digital payload technology allows frequency and coverage flexibility, as well as maximum use of valuable spectrum. By owning and operating its satellites and offering them to customers as a turnkey solution, The company is able to provide bandwidth-as-a-service and unlock previously unreachable markets and launch small, dedicated satellites for small and medium-sized countries, Fortune 500 companies, existing satellite operators, and other customers.
Astranis launched a first test satellite into orbit in 2018 and is now underway with its first commercial program, a satellite to provide broadband internet for Alaska that will more than triple the available bandwidth across the state. The satellite is undergoing assembly, integration, and test and is set for a launch later this year.
FinSMEs
14/04/2021