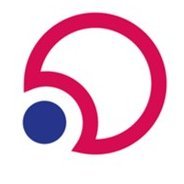 PhoreMost Ltd., a Cambridge, England, UK-based biopharmaceutical company, raised $46m in Series B funding.
The round was led by BGF, and included new investors XtalPi Inc., Astellas Venture Management, Trend Investment Group, and o2h ventures. Existing investors Parkwalk Advisors, Morningside Ventures, and Jonathan Milner also contributed.
The company intends to use the funds to progress its preclinical 'Allosteric PLK1' collaboration with Sentinel Oncology into the clinic in 2022 with the program being initially targeted towards Glioma and progress multiple additional internal first-in-class drug discovery programs across both oncology and ageing therapeutic indications.
Led by Dr Chris Torrance CEO, PhoreMost leverages the SITESEEKER® platform to identify new therapeutic targets for any chosen disease setting, and identify how to develop novel drugs to these targets. The company has recently deployed SITESEEKER towards the identification of novel E3-ligands, the progression of which has the potential to be highly disruptive within the important new targeted protein degradation therapeutic modality space.
Following the investment round, Dr Catherine Beech will assume the Chair of PhoreMost's Board of Directors, succeeding Dr Jonathan Milner who will stay on the Board as an NED. Beech joined PhoreMost as Non-Executive Director in February 2020. Also joining the Board are Tim Rea, investor at BGF, Alan Jiang, Chief Strategy Officer of XtalPi, and Neil Pegg representing Morningside Ventures.
FinSMEs
23/03/2021