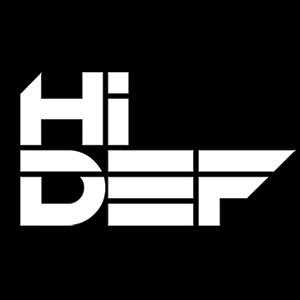 HiDef Inc., a San Diego, Ca.based new video game company, secured $7.5m in a Series A funding.
The round led by Wick Capital Partners. In conjunction with the funding, George Toulson from Wick Capital Partners will join HiDef's Board of Directors.
The company, which has now raised more than $9m, intends to use the funds to continue to ramp up development of its flagship video game.
Co-Founded by Anthony Castoro, Jace Hall, Rick Fox and Social Impact Expert Dr. David Washington, HiDef is advancing a flagship video game, a genre-defining metaverse that places users of all ages at the creative center of its daily programming.
Chief Executive Officer Anthony Castoro is an entrepreneur and executive leader with extensive experience building and operating some of the world's most successful online games over the last 25 years for companies including EA Mobile, Codemasters, Heatwave Interactive and Daybreak Games. Most recently, he established independent games development studio Protagonist Games. Previously, Castoro was a General Manager at Daybreak, producing and running one of the top 10 highest-grossing games on Steam in 2017. Prior to Daybreak, he ran Castoro & Associates, a successful consultancy business with a variety of clients in the VR, online and mobile game spaces. Castoro serves on a variety of advisory boards in the games industry, including having served on the Executive Advisory Board for the University of Texas Austin GAMMA Capstone Program.
Chief Creative Officer Jace Hall is a video game industry veteram, having designed and published numerous successful AAA video game titles. Hall founded Monolith Productions, which was sold to Warner Bros. He then led Warner Bros. Interactive Entertainment, where he oversaw the development and management of numerous film/television/comic book multi-SKU game franchises such as: The Matrix, DC Comics and Harry Potter. Hall formed HDFilms Inc, a film and television production studio, which completed over 40 different projects for feature film, scripted and unscripted TV shows and short-form webisodes with many production partners.
Chief Business Development Officer Rick Fox is a three-time NBA Champion and former team captain for the Boston Celtics and LA Lakers. Fox is a serial entrepreneur and visionary that has built successful businesses from the ground up in the media, gaming, sports and entertainment industries. He is a pioneer in Esports having established the Echo Fox Gaming franchise in 2015, becoming an advocate for Esports athletes and playing a major role in shaping the industry, now projected to reach more than $4b by 2027. Over the past 25 years, Fox has also worked with and for more than 20 major networks and studios in acting and production roles. In his role as founder and CEO of production company 1774 Entertainment, he's been behind the camera producing major TV and film projects.
Chief Impact Officer Dr. David Washington is a former aide to President Obama and serves as Senior Advisor for Philanthropy & Policy to 15-time GRAMMY winner musician Alicia Keys. While in the Obama Administration, he served as Associate Director of the White House Office of Public Engagement where he oversaw the philanthropy, business and entertainment sectors portfolio. He is also founder/CEO of Partnerships for Purpose, having advised everyone from Lady Gaga to the Walt Disney Company, and EA to E3, amongst other leaders in the entertainment, policy, foundation and corporate sectors on how to leverage their unique super powers for maximum social impact.
FinSMEs
25/03/2021