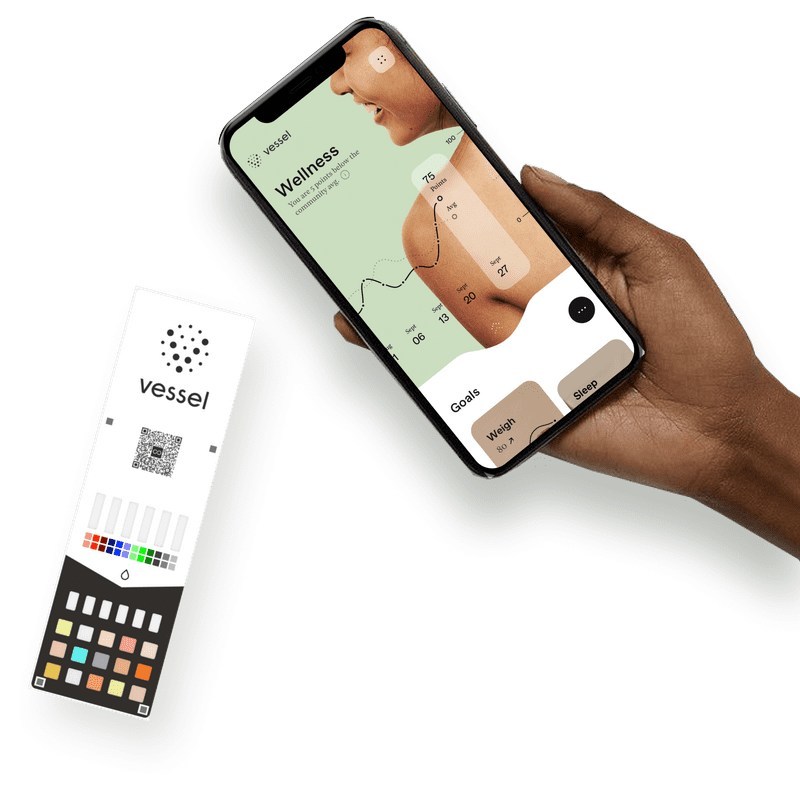 Vessel, a San Diego, CA-based developer of an at-home wellness tracker that helps people access, understand, and optimize health and wellness, raised $8M in funding, bringing its total seed funding to $14.5M.
The round was led by Monogram Capital Partners, with participation from Able, BFG, Cove and Sidekick; alongside angel investors Dave Asprey (Bulletproof 360 Founder), Jared Leto (actor), Jarret John "JJ" Thomas (pro snowboarder) and Kelly Slater (pro surfer).
The company intends to use the funds to continue to expand operations and its business reach.
Led by Jon Carder, Founder and CEO, Vessel allows members to test 10 different health metrics in less than 10 minutes for around $10. Users pee on one of Vessel's wellness cards, scan the card using the app, and receive their "low," "good," or "high" biomarker ratings to determine what may be affecting things like their energy, stress, and immunity. Biomarkers tested include Vitamin B7 (Biotin), Vitamin B9 (Folate), hydration, Vitamin C, Cortisol, Magnesium, Ketone A (AcAc), Ketone B (BHB), pH, Creatinine, and Calcium. The app then provides tailored plans to help users instantly understand what nutrition and lifestyle changes will make the biggest impact for them.
Vessel launched in November 2020 and has sold over 100,000 test cards.
FinSMEs
27/01/2021