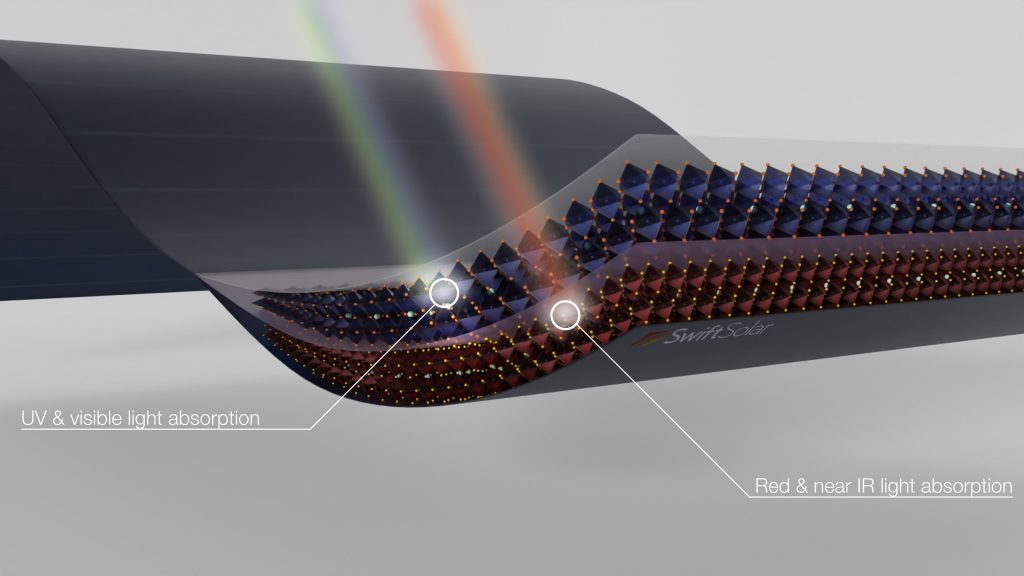 Swift Solar, a San Carlos, Calif.-based solar PV technology company, secured more than $8m in Seed 2 funding, with an additional $1.5m expected to close soon, for a total of $9.6m.
The round was led by GitLab CEO Sid Sijbrandij and cryptocurrency expert James Fickel. Other participants in the round include climate tech and deep tech investors Good Growth Capital, Safar Partners, Climate Capital, Jack Fuchs, and Sierra Peterson, crypto and finance professionals Jonathan Lin, Grant Hummer, and Ethereum creator Vitalik Buterin, and a diverse group of angel investors.
The funding round will be used to expand R&D capabilities, develop prototypes, and grow the Swift Solar team.
Founded in 2017 by CEO Joel Jean, Swift Solar creates solar products that deliver performance and versatility. The company is working to develop a new solar PV technology—metal halide perovskites—that could fundamentally outperform today's silicon and thin-film technologies. It could keep drones in the sky for months at a time, recharge electric vehicles, power homes, and provide supplemental and off-grid power in developing countries and disaster areas.
Swift Solar has raised over $16m in equity financing to date. The company is also supported by non-dilutive funding from the National Science Foundation, the U.S. Department of Energy, and the Office of Naval Research.
FinSMEs
15/12/2020