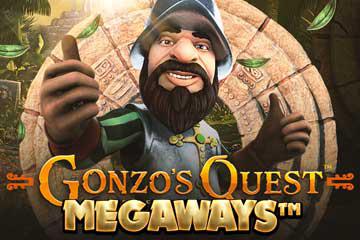 As reported on this site last year, NetEnt purchased the up-and-coming casino software developer Red Tiger with a view to a £223 million deal being completed in 2020.
An update was reported in March, with NetEnt beginning the process of integration with Red Tiger and some important restructuring plans. Relocating of staff and resources, and redundancies – 120 full-time positions are going – is hoped to provide NetEnt with a more streamlined approach in the coming years.
Here's NetEnt's CEO, Therese Hillman, speaking in March:
"We are now entering the next phase of the integration with Red Tiger, whose sellers are also becoming shareholders of NetEnt. The integration will unleash the full potential of our shared capabilities, create significant efficiency gains in games development and strengthen our position as the market leader in online casino."
However, on the customer side, we are beginning to see some of the tangible results from the Red Tiger and NetEnt partnership. Most notably, we have seen the arrival of a new game developed by NetEnt through Red Tiger Studios – Gonzo's Quest Megaways. You can see the game at casino.com, a popular online casino in the United Kingdom, but the release is interesting for several reasons, not least because the studio partnership on the game was something of a surprise.
Gonzo's Quest among the world's most iconic games
First, it should be noted that Gonzo's Quest is one of NetEnt's flagship games, arguably joining Starburst as the most important – and successful – in NetEnt's collection. First released in 2011, Gonzo's Quest was seen as a groundbreaking game at the time, and it became a firm favourite of casino operators who would use the game as a centrepiece for welcome bonuses and other promotions.
Another interesting aspect here is that this release is NetEnt/Red Tiger's first foray into the "Megaways" genre of casino slot. Megaways is a design concept, created by Australian developer Big Time Gaming (BTG), that offers 1000s of winning combinations for each spin. It really exploded on to the scene from 2019 onwards, and BTG has decided to licence the design concept to rival developers. At a rough estimate, there are around 80 Megaways games currently available, coming from developers as diverse as Blueprint Gaming, Scientific Games, Pragmatic Play and Inspired Gaming.
Jackpot games development will be crucial
The crucial point to understand here is that NetEnt has pushed one of its most iconic brands into the hands of Red Tiger Studios, and trusted its new partner studio not only to take care of that brand but to launch it into one of the most important areas of modern online casino. It bodes well for the integration of the two studios that the game has been received well by players so far.
Perhaps more importantly, though, we will see NetEnt begin to dominate in the daily jackpot arena. While Gonzo's Quest Megaways is an impressive game, it feels like NetEnt could have completed the game without the help of Red Tiger. After all, NetEnt was able to create a Megaways version of another one of its classic games, Twin Spin.
But you would suppose that one of the deal-breakers for the acquisition of Red Tiger was the latter's expertise in daily jackpot games. NetEnt has some fine progressive jackpot games – Hall of Gods, Mega Fortune – but it has never really made an impression on the daily jackpots genre. A daily jackpot is a game with an ever-growing prize that must be won by a certain time, or once it reaches a specific figure. If Red Tiger can help NetEnt dominate that market, the Swedish developer might soon be able to term itself the world's biggest casino games developer.