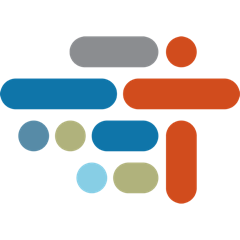 Carlsmed, Inc., a San Diego, CA-based medical device company, closed a $10M Series A financing round.
The round was led by U.S. Venture Partners with participation from The Vertical Group, Cove Fund, and Wavemaker Three-Sixty Health, among others.
The company intends to use the funds to commercialize its devices.
Led by Mike Cordonnier, CEO, Carlsmed is the maker of the aprevo family of spine deformity correction devices. Its novel digital + surgical solution creates optimized surgical plans and personalized implants to enable superior correction of the spinal deformity.
In conjunction with the Series A closing, the company announced the appointment of three directors to the board, Jonathan Root, M.D., Phil Young, and Kevin Sidow.
Dr. Jonathan Root is a General Partner at USVP and is currently serving on the board of Inari Medical (NARI), Silverback Therapeutics (SBTX) and several private USVP portfolio companies including Cleave Biosciences, eFFECTOR Therapeutics, Edgewise Therapeutics, HealthJoy, Nuvaira, Okami Medical, Omada Health, Ribon Therapeutics and Route 92 Medical.
Phil Young previously represented USVP on the boards of Aerogen, CardioThoracic Systems, CardioVascular Imaging Systems, CoCensys, Compugen, FemRx, Penederm, 3Dfx Interactive, Vical, Xoma, RelayHealth, Synarc and St. Francis Medical Technologies, all of which became public companies or were acquired.
Kevin Sidow brings more than 35 years of operational and corporate governance experience in spine and orthopedics. He is past CEO of St. Francis Medical Technologies and Moximed, as well as past Worldwide President of DePuy Orthopedics, a Johnson & Johnson Company.
The company also announced the expansion of its commercial team with the addition of Frank Fitzgerald as Vice President of Sales. Fitzgerald is responsible for building the Company's sales and distribution channels in the US. He brings to Carlsmed more than twenty-five years of success in launching spine surgery devices at startups and market leaders including Medtronic, Innovasis and Misonix.
FinSMEs
17/12/2020