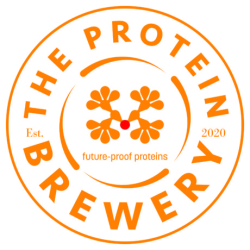 The Protein Brewery, a Breda, Netherlands-based developer of protein-rich, animal-free food ingredients, raised €22M in Series A funding.
Novo Growth led the round with participation from Roquette Ventures and Unovis Asset Management. Thomas Grotkjær of Novo Holdings will join the Supervisory Board alongside the other Series A investors, Edouard Nuttin of Roquette Ventures and Kim Odhner of Unovis Asset Management, joining Wim de Laat and existing investors.
The company intends to use the funds to continue its R&D activities, cover operational costs as well as scaling up production of its flagship product Fermotein™.
Founded in January 2020 by Wim de Laat, founder, The Protein Brewery is a developer of protein-rich food ingredients, replacing animals in the food chain. Founded in January 2020 as a demerger of BioscienZ BV, the company is in the process of commercializing protein products made by fermentation technologies.
Fermotein™ production technology comprises a combination of The Protein Brewery's proprietary microorganisms ('fungi') combined with a brewing process, which has resulted in a food ingredient with a high nutritional profile and an amino acid composition similar to conventional meat. Fermotein™ can be produced from a large variety of globally available, carbohydrate-rich, water-efficient and non-allergic crops such as casava, corn, potatoes, sugar beet and sugar cane, allowing for commercialization around the globe.
The Fermotein™ product requires regulatory approval for application as a food ingredient. The Protein Brewery is already in the application process for the US and European markets, with regulatory approval anticipated in 2021 in the US and 2022 in Europe.
The company works with a team of 20 professionals.
FinSMEs
03/11/2020