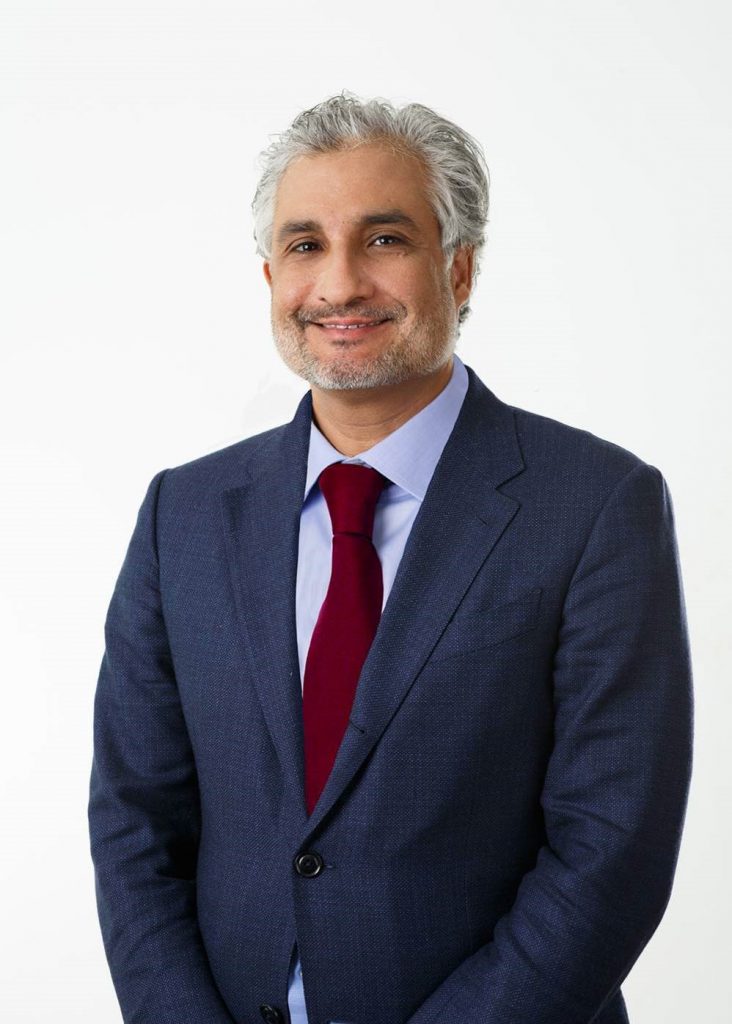 Serial entrepreneur and investor Reza Satchu has co-founded, built and managed several operating businesses from inception. Today, he serves as the managing partner and founder of Alignvest Management Corporation, a leading private investment firm based in Toronto.
Reza is also the Founding Chairman of NEXT Canada, whose mission is to increase Canadian prosperity and accelerate the trajectory of Canada's most promising entrepreneurs. As an educator, Reza is a Senior Lecturer at Harvard Business School, where he teaches Launching Technology Ventures and The Entrepreneurial Manager.

We recently spoke with Reza Satchu about the state of venture capitalism in Canada and his experience in the investment industry.
FinSMEs: Hi Reza, can you tell us a bit more about you? What's your background?
Reza Satchu: Sure, I was born in Africa, in Kenya, and I immigrated to Canada when I was 7 years old. I grew up in Canada, but spent over a decade working in the United States and for a while, I was splitting my time between Canada and the US. My professional career involves two primary tracks. One is around entrepreneurship, where I've had the good fortune of being part of the founding teams of four great businesses. These businesses started as ideas and we built them to scale. This has brought me a tremendous amount of enjoyment.
The second part of my career centres on teaching the next generation of entrepreneurs. I created an organization called NEXT Canada, which provides capital, education and mentorship to Canada's most promising young entrepreneurs. We attract young entrepreneurs from around the world. We spend nine intense months with them and they get up to $50,000 in capital. We bring in professors from Harvard and a team from the University of Toronto, as well as from other leading academic institutions, and we provide mentorship from many leading entrepreneurs to really help accelerate their trajectories. I also recently joined the faculty of Harvard Business School, where I am teaching a couple of entrepreneurship courses.
FinSMEs: You say the most important thing we can do in terms of creating structures to help Canadian entrepreneurs is to create a more robust venture capital community. How do we start that process?
Reza Satchu: At the end of the day, what we most want to do from Canada's national perspective is to build and grow valuable and sustainable businesses based here in Canada. Ultimately, I think that will provide terrific opportunities for employment and greater prosperity for all Canadians. I think we can attract tremendous talent here, especially given what's happening with the tightening immigration policies in other countries.
I think fundamentally a large obstacle in Canada is that we lack a robust venture capital community. We have come a long way over the past ten years to create a broader angel and seed venture community, so people can actually start businesses and potentially get their first round of funding. What we don't have are the leading, more sophisticated venture capitalists here in Toronto and in Canada. What that means is that ventures are either being sold too early or they're moving to the United States. It's not just that we need larger venture capital sources, what we need are more sophisticated people who are excellent in this sector, people who know what it takes to help an entrepreneur build a billion dollar plus business.
Having people like that helping young entrepreneurs increases the value of the entire ecosystem. Case in point, Israel created an entrepreneurial program which is brilliant. What they did was implement a powerful set of economic incentives to get the world's very best venture capitalists to set up shop in Israel. It meant that all the young, aspiring Israeli entrepreneurs now have a place to raise capital from – and from some of the most successful venture capitalists, which significantly increases the probability of their success.
We need to create more ventures like Shopify. In order to do this, we need to make substantial changes to attract venture capital investments in Canada. If we can do that, people will start looking at Canada as a place where entrepreneurs can build substantial businesses and it will encourage people to spend real time here.
FinSMEs: Prior to COVID-19, the outlook for Canada's venture capital market was robust. Do you think this has that changed?
Reza Satchu: I think the question is how did the venture market react to this new reality. There's no question that COVID-19 has made things harder. I think COVID-19 generally has increased the bar to raise capital, as people are looking for more certainty and stability. Uncertainty is not a great thing when you're an entrepreneur, especially in terms of raising capital. So I think the bar is higher, but I also think there are many opportunities created by the pandemic. Customer behavior will fundamentally change because of this experience. The question is can you come up with ideas that work for this new environment.
I think that at the end of the day, if you believe in your products and if you have a strong value proposition, you probably have to knock on a few more doors to get funded.
FinSMEs: We're living through one of the most economically tumultuous times in history, and startups and small businesses need to do everything they can to limit losses. What is your advice to entrepreneurs as they navigate through COVID-19?
Reza Satchu: What has changed is that there are greater uncertainties and firms have more uncertain people who manage capital. It would not surprise me if there is less venture funding in Canada compared to last year. The idea of bringing in top venture capitalists to Canada will take longer, but I think the general mission is to have more Canadians focused on entrepreneurship. Doing this now will most likely solve this problem, because if we can create a few businesses that look and feel like Shopify, people from around the world will have to take notice of what's happening.
FinSMEs: NEXT Canada views entrepreneurship as a way of living, not just about building a business. The program's mission is to increase the prosperity of Canada by
increasing the trajectory of Canada's most promising entrepreneurs. What inspired you to create this program?
Reza Satchu: I think the most important event for my family was our move to Canada. Many are not aware that Canada accepted more than 25,000 Indian immigrants from Uganda and Kenya in the 1970s. My parents and I were fortunate that we were selected to come to Canada. This event completely changed the trajectory for my brother and me. Both of us began life in Canada with little; however, my brother and I ended up at Harvard and then built some reasonably significant businesses.
For me, I've always been very aware that the opportunities I've had has everything to do with that very fortunate decision of being allowed to come to Canada. I've always wanted to put myself in a position where I can give back to this country that helped me so much. This is why I have a real desire to give back to Canada.
The question is, why NEXT Canada? And why entrepreneurship? I really think that our economy has to be focused on entrepreneurship. With a small population, we have to figure out how we're going to pull our weight. It has to be by thinking creatively, innovatively and coming up with new products and services that the world wants. I'm confident we can inspire more young, talented and promising Canadian entrepreneurs. Over time, they will create businesses that are beneficial for the country as a whole and hopefully globally relevant. NEXT Canada seeks to teach entrepreneurship as a way of living and my hope is to play a part in helping the next generation of entrepreneurs.
We define entrepreneurship as the relentless pursuit of opportunity without regard to resources currently controlled. The second half of that definition is critically important, which is, how do you make entrepreneurship happen when you don't have the resources? How do you actually make something happen if you don't have the capital, or the information or the relationships? We are helping expose our students to exactly this environment.