The cannabis industry is growing.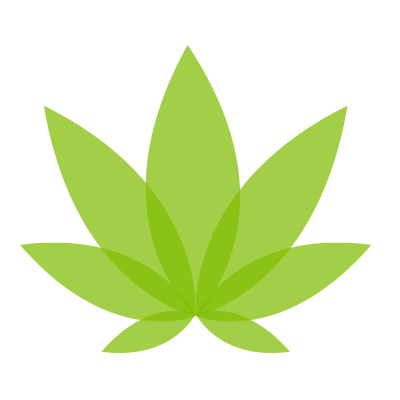 By 2030, it is estimated the market for concentrated forms of cannabis will grow in popularity as consumers adopt edibles and other ways of cannabis consumption. The change has significant implications for the cannabis industry, and the move toward value-added goods creates an opportunity for more consumer branding.
Currently, the legal Canadian market is estimated at more than US$2 billion; but that number is expected to reach more than US$14 billion. In Canada, where medical cannabis has been legal since the early 2000s, the country has seen an average of a 10 percent increase each month in the number of Canadian patients signed up to receive medical cannabis.
Although a federal license is required to cultivate, process and sell cannabis for medical or non-medical purposes, according to George Scorsis, Executive Chairman of Canada's WeedMD, individuals who are authorized by a health care professional can register to buy products from Licensed Producers.
Just like the marijuana industry, WeedMD, a Toronto-based federally-licensed producer and distributor of medical cannabis, is growing too. The company recently entered into a binding term sheet for a credit facility with an affiliate of the LiUNA Pension Fund of Central and Eastern Canada in the amount of $30M.
"The $30M Credit Facility demonstrates the continued support from our largest shareholder, and a belief in our ability to further develop our platform," says Scorsis.
The company intends to use the funds to accelerate its growth and for general working capital purposes, capital expenditures and general corporate requirements. The $30M will also provide WeedMD with significant financial capacity to drive commercial initiatives in the future to continue to build a prominent platform in Canada and globally.
George Scorsis speaks to the funding agreement.
"The funding agreement aids in the continued growth of WeedMD. The financing will specifically help to accelerate sales of Color Cannabis adult-use products and expand Starseed's unique medical service offerings to payor groups and patients," Scorsis notes.
Founded in 2013, WeedMD operates a 26,000 sq. ft. indoor facility in Aylmer, Ontario, and has been focused on providing consistent, quality medicine to the long-term care and assisted living markets in Canada. WeedMD is dedicated to educating healthcare practitioners and furthering public understanding of the role medical cannabis can play as a viable alternative to prescription medication in relieving a variety of chronic medical conditions and illnesses.
The $30M, according to CEO of WeedMD, Angelo Tsebelis, will enable the company to drive its adult-use brands, add distribution points and expand its sales and marketing team.
"Over the past few months, we have successfully streamlined our operations, enhanced our cultivation platform with production upgrades, executed our product strategy and expanded our distribution networks – all with the ongoing support from our partner and strategic investor LiUNA Pension Fund," says Tsebelis.
"This proposed investment by our cornerstone shareholder reiterates their support of our strategic plan and provides significant growth capital to execute on key commercial initiatives to drive sales and generate sustainable profitability."
Additionally, WeedMD recently outlined its commercial plans for the adult-use market, and announced it is optimizing its direct-to-patient medical sales channels under one unified Starseed marketplace.
"Since the beginning of the year, we've made great strides in accelerating our product innovation, further enhancing the market appeal of our Color and Saturday Cannabis brands, as well as expanding distribution to a discerning national consumer base that is ever evolving," commented Stephen Ng, Chief Commercial Officer of WeedMD.
The company announced the launch of renowned strain Black Sugar Rose, the introduction of a vaporization (vape) and pre-roll line, as well as new nitrogen-infused packaging.
Stephen Ng adds: "With the introduction of an exclusive new strain, and new products, we are poised to continue delivering an unparalleled customer experience. We have the right team in place and are well-positioned to leverage our strengths and assets to accelerate our growth and deliver our highly-regarded products to consumers."
As WeedMD progresses into its next stages, it will continue to work closely with its team to enhance customer experience, broaden distribution and work to increase sales on a national level.
"As far as the cannabis industry goes, the future's looking bright; and we will continue to work to appeal to consumers in both retail and direct-to-consumer markets," Scorsis notes.
The interest rate for the credit facility is set at 15% with the option to capitalize interest in lieu of cash payments of interest. The credit facility is secured by the assets of WeedMD and its subsidiaries. Additional details will be available at www.sedar.com.