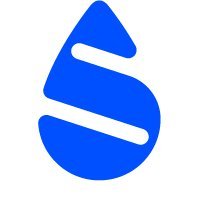 Sidekick Health, a Reykjavik, Iceland-based digital therapeutics company, completed a $20m Series A financing.
The round was led by Wellington Partners and Asabys Partners, through its fund SAHII, with participation from existing investors Novator and Frumtak Ventures. In conjunction with the funding, Dr. Regina Hodits, managing partner at Wellington, and Josep LI. Sanfeliu, managing partner and co-founder of Asabys, will join the board of directors of Sidekick on behalf of the new investors.
The company will use the funds for development and validation into new therapeutic areas, to drive product development forward to increase its lead in patient engagement and retention, and to further position itself as the preferred provider to expand pharmacotherapies, thereby improving health outcomes.
Founded by two medical doctors — Dr. Tryggvi Thorgeirsson and Dr. Saemundur Oddsson — who had worked for years treating tens of thousands of patients with lifestyle-related illnesses, Sidekick specializes in the creation of gamified digital therapeutic solutions and programs, transforming chronic and lifestyle disease management across multiple therapeutic areas, ranging from diabetes to ulcerative colitis and smoking cessation.
The platform combines an evidence-based clinical approach with behavioral economics and gamification to help global customers expand therapy reach. It is CE-marked as a Class I Medical Device and is scalable to over 40 distinct chronic diseases, 13 of which are live in 2020. The system has also been adopted to remotely triage and support people in home isolation, diagnosed with COVID-19. In addition, the remote patient monitoring solution of the wider Sidekick platform is now being used in Europe and the US, to support patients with other conditions.
FinSMEs
28/10/2020