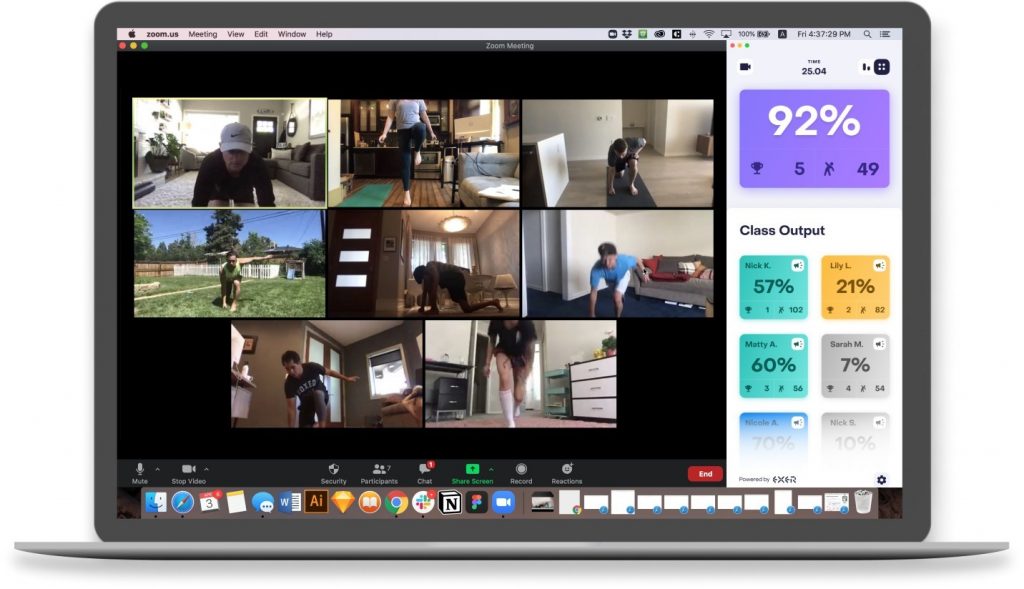 Exer Labs, a Denver, CO.-based fitness startup that uses its edge-based AI and computer vision platform to power its motion coaching apps, raised an additional $2m in seed funding, bringing its total raised to $4.5m.
Backers included GGV, Jerry Yang's AME Cloud Ventures, Morado Ventures, Range VC, Service Provider Capital, Shatter Fund, MyFitnessPal co-founders Mike and Albert Lee, and existing investors Signia Venture Partners and former Zynga COO, David Ko. 
Led by Zaw Thet, Founder and CEO, Sean Cook, Founder and CTO, and Clint Gehde, Founder and Head Coach, Exer uses edge-based AI and computer vision to power its motion coaching platform and apps. The platform gives real-time audio and visual feedback via a user's device (and its camera) on almost any type of human motion, without having to have a human in the loop. This powers everything someone will see in Exer apps: including the iOS Perfect Plank app (which coaches isometric planks), the laptop-based Studio app (for virtual workouts with live coaches, and launching now) and the iOS Physical Therapy app that's in beta testing with clinics around the country.
FinSMEs
09/10/2020