JD.com Inc, the large Chinese ecommerce retailer, reported very healthy revenue and earnings for the period April – June 2020.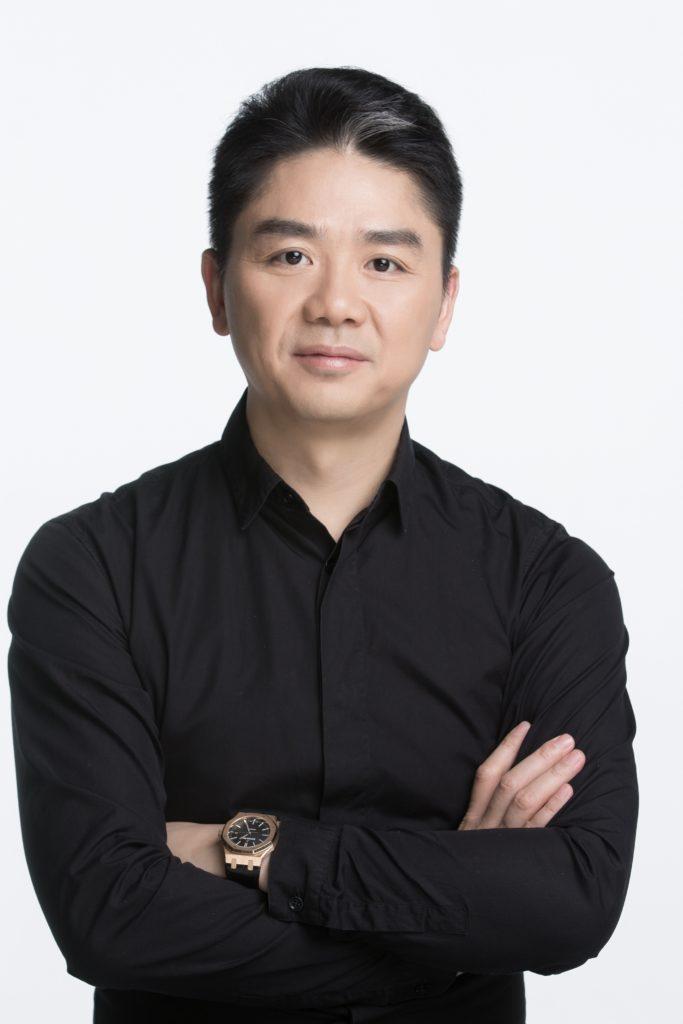 The company announced revenue of RMB201.1 billion (USD 28.5 billion) for the second quarter of 2020, a 33.8 increase from the same quarter in 2019. The company attributes this healthy increase in revenue in part to the dramatic increase in active customers, up 29.9 percent from the same quarter in 2019, to 417.4 million. JD.com was also positioned well to take advantage of consumer shopping constraints caused by the COVID-19 pandemic. Says JD.com Inc CFO Sandy Xu of the results, "We are proud that JD played an important role to help our suppliers and users in this extraordinary time and contribute to society. As domestic consumption is still recovering from the disruptions brought by the pandemic, both the release of pent-up demand and a structural shift of consumers' purchasing behavior from offline to online have added to our strong performance in the quarter."
Other highlights from JD.com's second quarter 2020 report
Revenue and active customer increases are just part of the news from the recent financial report. Other highlights from JD's unaudited financial results for the three months ending June 30, 2020 include…
1. General merchandise sales grew by 45 percent, year over year, led by supermarket and healthcare sales. Net revenues from the sales of general merchandise products for the second quarter of 2020 were RMB64.0 billion (USD 9.1 billion), an increase of 45.4 percent over the second quarter of 2019. JD's supermarket categories, Fresh Produce and FMCG, were the largest revenue producers for the company in the first half of 2020. This volume can be attributed in part to the global pandemic that has caused more and more consumers in China to stay at home and shop for food online.
Says JD Retail CEO Xu Lei of the increase in supermarket sales and the segment's future in the company, "JD Super has already become China's largest supermarket online or offline. Going forward, we will further strengthen the establishment of our middle platform supply chain capabilities to satisfy consumers in different scenarios and provide more competitive prices. In addition, we (JD Super) will collaborate with JD Logistics on warehousing, including investments in cold chain logistics, to improve fulfillment efficiency and lower fulfillment costs." To capitalize on this increase, Xu explained that JD intends to open up its supply chain, increase development in "lower-tier city markets and industrial belts", build on cross-channel marketing opportunities and increase investment in technology.
2. JD Health's online medical consultation service grew by 400 percent, year over year. This growth also can be partly attributed to the need for low-contact medical advice during the pandemic. The company cites user engagement, particularly in lower-tier cities, as a key growth driver. According to the company, more than 80 percent of new customers came from lower-tier cities in second quarter, 2020, an increase from previous quarters. Said JD Retail CEO Lei Xu, on the company's conference call on the earnings, "JD Health is the largest pharmaceutical retailer in the healthcare industry in China, and more than that, it's the front runner and a first mover in the Internet-led healthcare area. The company's positioning is as a healthcare management system that is built on our advantages in supply chain and focused on providing technology driven medical services for all stages of the customer lifecycle." Xu also mentioned the company's new alliance with Tianjin Nankai Hospital and the additional resources this alliance brings to JD. JD Health has also recently launched an app that covers traditional Chinese medicine and otorhinolaryngology (known in the United States as ENT, ear nose and throat).
3 Income from operations more than doubled in the second quarter, 2020 compared with the previous year. JD.com reported RMB5.0 billion (USD 730 million) income from operations in the second quarter, 2020. This compares with RMB2.3 billion (USD 336 million) during the same quarter in 2019.
4. JD CEO says company was uniquely positioned to help consumers and thrive during unforeseen COVID-19 pandemic. Says Liu Qiangdong, CEO of JD.com, "Since the COVID-19 outbreak, JD has steadfastly leveraged our distinctive supply chain and technology capabilities to contribute to society and ensure the steady supply and undisrupted delivery of daily necessities to consumers, while helping to create jobs within our ecosystem and support business partners amidst the dynamic economic environment."
5. JD Retail uses a variety of marketing techniques to reach consumers during the COVID-19 crises. JD Retail used live-stream events, added new high-end product lines and introduced "instant delivery" for some products like mobile phones. Instant delivery can get the product to selected consumers in an hour or less. JD Retail also introduced a number of consumer apps, such as a shoe trying on service and a skin evaluation service for skin care products and cosmetics.
6. JD Health entered into a definitive agreement with Hillhouse Capital for its non-redeemable series B preference share financing. This move is expected to raise more than $830 million. The funding will be used "strengthen its pharmacy supply chain capabilities and explore additional healthcare services opportunities in the broader healthcare sector", according to the company's financial report. JD Inc will remain the majority shareholder in JD Health.
7. JD.com is proactive in launching COVID-19-related protective procedures. In response to the COVID-19 resurgence in China in June, 2020, the company carried out virus screening on fresh produce, since a virus outbreak was linked to a produce distributor in Beijing. In addition, the company expanded its contact-less delivery options and tested all JD delivery staff, truck drivers and warehouse workers regularly for COVID-19.
8. Marketing expenses increased by 21 percent in the second quarter 2020 over the same period in 2019.
9. Research and development costs remained static in the second quarter 2020, compared with second quarter 2019.
10. General and administrative costs stayed the same as in 2019. Second quarter general and administrative costs were the same as they were in 2019.
11. JD Logistics launched a new automated system for handling large items. Founded in 2012, JD Logistics is the delivery arm of JD Inc., and operates more than 750 warehouses, covering an aggregate gross floor area of approximately 18 million square meters (193.7 million square feet). During the second quarter of 2020, JD Logistics launched an automated storage and retrieval system for bulky items in Asia's e-commerce industry, greatly improving efficiency in handling items, such as air conditioners, refrigerators and furniture. During the second quarter of 2020, JD Logistics also added 20 new warehouses to its system. The company says that these moves are part of what makes it possible for them to deliver 91 percent of the company's orders on the same or the next day.
JD Logistics is rebranded
As JD Logistics expands is warehouse and delivery capabilities throughout China, JD.com Inc is rebranding this part of the company as JDL. This move is to simplify the name, make it more identifiable and to make it more appealing to younger consumers. According to Zhenhui Wang, CEO of JD Logistics, a letter to JDL employees, the division's goals for the next eight years are to "improve the customer experience and industry efficiency by building integrated supply chain services and high-quality logistics products, guided by our upgraded mission and vision. We will work with more partners to accelerate the transformation of the industrial supply chain by building an omni-scenario logistics technology system and through digital empowerment. We will promote the penetration of the internet in lower-tier markets and the connection of production and sales, to contribute to the national strategy of supply chain and dual circulation development policy, and actively explore the road for China' logistics to the world, to become a world's leading supply chain logistics company".
About JD.com Inc
JD was founded in Beijing in 1998 by Liu Qiangdong as a single, bricks and mortar retail store, selling optical products to consumers. It was original known as Jingdong, but the name was later shortened to JD. The SARS epidemic of 2003 in China changed the company's focus abruptly when JD (and other Chinese retailers) had to shutter their stores, and the company went online in 2004, still selling eyewear and expanding into mobile phones, electronics and computers. JD.com continues to expand its customer base and its product lines.
JD.com went public in 2015 and is now the second largest internet company in the world and the largest e-tailer in China. The company employs more than 240,000 people, mostly in China, and is estimated to be worth approximately $12 billion. JD.com is a a member of the NASDAQ100 and a Fortune Global 500 company. The company was the first Chinese business to be listed on the NASDAQ exchange.
About Liu Qiangdong and his leadership at JD.com
Liu Qiangdong is a Chinese Internet entrepreneur and the founder of JD.com Inc. He is frequently referred to as the "Jeff Bezos of China", a reference to the founder of Amazon.com. Though they live on different sides of the planet, the comparison is somewhat apt. Both men are self-made and both have been extremely successful and innovative in online sales, across a broad range of channels.
It was the SARS epidemic in 2003 that proved to be a lucky event for Liu and for JD.com. The shuttering of most retail stores, including Liu's Jingdong stores forced him to look for alternate means of connecting with customers. He took his business online, eventually liquidating the brick and mortar outlets. Liu has always seen the importance of good customer service. In the early days of his company, Liu would set his alarm to wake every two hours so that he could respond to any inquiries promptly.
Liu also saw the value in being able to control the company's distribution system and invested in his own warehouses, trucks and delivery logistics. Initially, Liu helped to deliver packages and he still works in delivery one day a year. Today, JD.com delivers 90 percent of its packages within China either the same day or the next day. According to the company website, in 2020, Liu "updated the company's strategic positioning to be 'a supply chain-based technology and service enterprise', to acknowledge (the company's) goal (is) to not only be a reliable e-commerce company for consumers, but also an innovator and disruptor to the industry at large.
Liu's timing continues to be impeccable. He saw the increasing interest in western, high-end consumer goods as trade restrictions in China began to ease and he enters into a number of lucrative deals with manufacturers of designer goods. The company even began offering "white-glove" service for buyers of those high-end products. With these moves, Liu positioned JD.com as the go-to brand for quality consumer goods that could be delivered quickly within China. The strategy was so successful that Wal-Mart sold its China retail operations to JD.com for a percentage of the company in 2015 rather than compete with Liu. Like Bezos at Amazon, Liu continues to push the envelope in e-commerce. For example, driverless and drone deliver systems for JD.com are currently under development and the company just opened its first warehouse run exclusively using AI.
Liu, a native of Suqian in the Jiangsu Province of China, is the son of peasant farmers and grew up poor. He was able to go to university after passing the difficult entrance exams required in China and graduated from Renmin University of China in Beijing. He later studied at Columbia University in New York City and earned a EMBA from China Europe International Business School. It was at Columbia that he met his wife, Zhang Zetian who was, at the time, a student at nearby Barnard College. The couple married in 2015 and they have one daughter. Liu also has a son from a previous relationship.
The bottom line
Look for JD.com Inc to continue to find opportunities to meet consumer needs in innovative and creative ways as China's appetite for consumer goods continues to grow. JD.com's healthy second quarter 2020 results are far from a fluke. They are, rather, the culmination of a decade of strategic planning and diversification that allows the company to have what Chinese consumers needed during the continuing COVID-19 pandemic. We expect to be pleasantly surprised in the coming quarters by what comes out of Liu Qiangdong's well-structured and well-placed company.