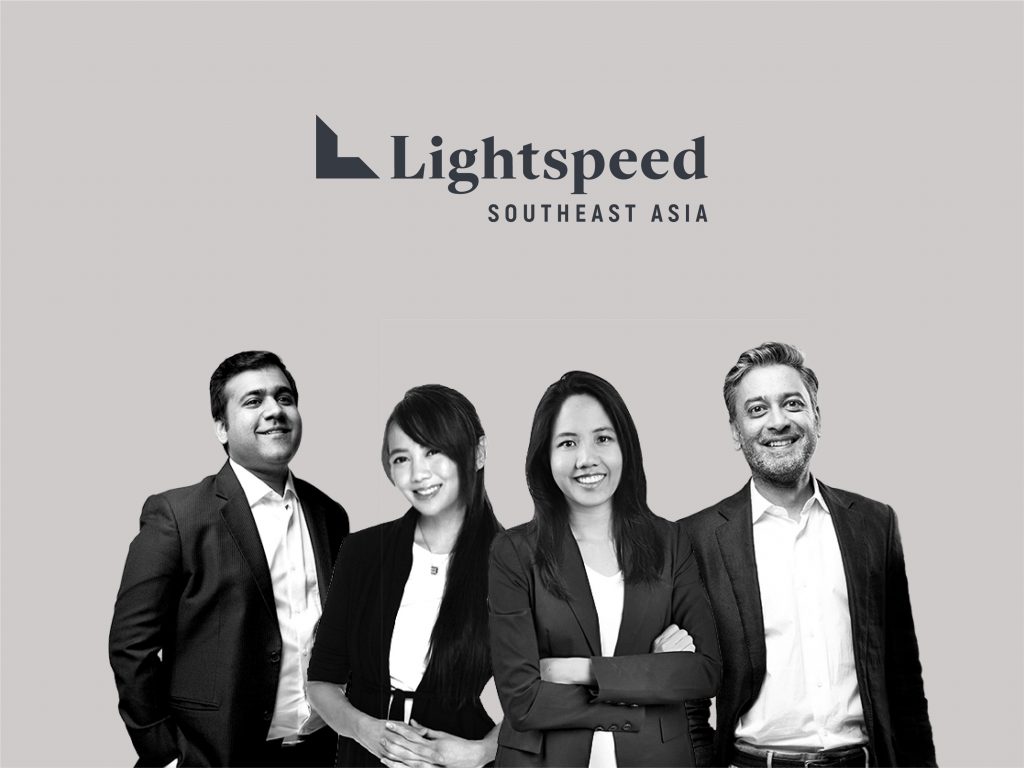 Global venture capital firm Lightspeed Venture Partners has launched its Southeast Asia operations.
Headquartered in Singapore, the firm will partner and support the region's entrepreneurs building disruptive companies.
Lightspeed will deploy capital for its Southeast Asian investments from its global funds, having raised US$4 billion in 2020.
In Southeast Asia as well, the firm is actively engaging with ventures right from their early stages, in sectors like commerce, fintech, edtech and SaaS among many others. Lightspeed has already invested in Grab, social commerce platform Chilibeli, B2B marketplace app Ula, enterprise artificial intelligence software provider NextBillion.ai as well as fulfilment and shipping gateway company Shipper. Additionally, many of the firm's portfolio companies are scaling up business in Southeast Asia and have regional headquarters in Singapore – including Snap, OYO Rooms, Yellow Messenger and Darwinbox among others. Many ventures are also building multi-location businesses with engineering talent from India and other areas.
Lightspeed will expand its Southeast Asian activities from its regional office in Singapore. The Southeast Asia team comprises:
Akshay Bhushan, Partner. Over the last five years, Bhushan has led venture investments with Lightspeed. He was previously a founding member of Flipkart's corporate development team, leading the startup's strategic investments and acquisitions. Prior to Flipkart, Bhushan was a consultant at Bain & Company, where he founded the company's Atlanta Private Equity Practice, an early-stage investor in India, and co-founded shopper engagement platform Whalelogix.
Bejul Somaia, Partner. A venture capital veteran who has been in the industry since 1999, Somaia joined Lightspeed in 2008 and has played a key role in setting up Lightspeed India. He has been instrumental in helping build market-defining companies such as OYO Rooms and Udaan in India.
Pinn Lawjindakul, Vice President. Lawjindakul has worked alongside founders across life stages in China and India. In addition to working with Grab during the super-app's early days, she was previously with Tiger Global Management in Singapore, working on portfolio companies in areas such as fintech, ridesharing, communications and e-commerce. Lawjindakul also spent time with Bain & Company, where she advised private equity clients during the first wave of startups in Southeast Asia.
Marsha Sugana, Senior Investment Associate. Sugana has served in private equity roles with L Catterton and Goldman Sachs in the past, and has experience covering Southeast Asia's largest publicly traded consumer and retail companies. She has also worked with BlackRock's Financial Markets Advisory division in New York City as an Analyst.
Over the last 20 years, Lightspeed has helped entrepreneurs in diverse industries scale into multi-billion-dollar companies, some of which are Snap (US), Nutanix (US), Pinduoduo (China), Man Bang group (China), Grab (Asia), OYO Rooms (India), Udaan (India) and Byju's (India). The firm has engaged with each of its investments to enable its founders to succeed – leveraging its global portfolio network, customer introductions, talent and marketing support and growth capital.
FinSMEs
18/09/2020