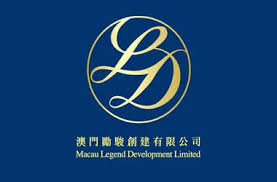 Entities controlled by Levo Chan, CEO of Tak Chun Group, are reportedly making a new offer for approx. 29.2% of the shares of Macau Legend Development Ltd. (SEHK Stock Code: 1680), a casino services and hotel company.
This follows the acquisition last week of a 20.65% stake in the company, which already made Mr Chan the largest-single shareholder in it.
Mr. Chan, aged 47, is a businessman who has over 25 years of experience in the gaming industry and is the founder, major shareholder, chairman and chief executive officer of Tak Chun Group, a gaming promoter in Macau principally engaged in gaming and entertainment business.
The entities controlled by Mr Chan are now acting in conjunction with other existing investors, representing approx. 67.44 % of the total issued share capital of the company.
As one of the leading owners of entertainment and gaming facilities in Macau, Macau Legend offers a diversified portfolio of gaming and leisure activities through a strategically located property on the Macau Peninsula, namely Macau Fisherman's Wharf, the only major waterfront entertainment complex in Macau. In addition to operating its hotels and non-gaming entertainment facilities, the company provides gaming services to Sociedade de Jogos de Macau, S.A. at Landmark Casino, which is located in The Landmark Macau, Babylon Casino and Legend Palace Casino at Macau Fisherman's Wharf. Legend Palace Casino and Hotel had its opening on 27 February 2017.
The Group also entered into agreements with Government of Cape Verde and the Government of the Lao PDR to develop integrated leisure, tourism and entertainment complexes in Cape Verde and the Lao PDR, respectively. The Group also owns and operates the Savan Legend Resorts in the Lao PDR.
Given that Asia is the largest continent on the planet, it is not surprising that some of the world's greatest facilities are there. Beyond Macau, beautiful palaces can be found in Kazakhstan, Cambodia, Singapore, Philippines, South Korea, Malaysia. In particular, India's best casinos have been increasing in popularity in the last years.
In the 2020 Interim Results and Business Updates released on August, 27, 2020, Macau Legend Management continue to be encouraged by the growth in the Mass and Premium Mass business at the Legend Palace Casino and also see promising growth in both Macau and Laos Gaming. The management strategy is said to focus on increasing non-gaming contributions and expanding the customer base. In addition, they expect Adjusted EBITDA to continue to improve once market normalizes with Mass and VIP customers returning.
For Macau, key initiatives include:
Continue in building and renewing non-gaming offerings in MFW
Focus on bringing more events and promotion to increase traffic to the property
For Laos, key initiatives include:
Phase 2 of Savan Resorts will increase attractiveness for VIP customers
Opening of Thakhek property will bring new revenue stream from the region
Other projects include:
Attract new and branded tenants for Ponto
Develop master plan for Siem Reap Integrated resort
Continue construction of Cape Verde project
To continue to pursue their the growth efforts, Macau Legend Development completed the HK$2.3 billion loan refinancing project with Luso International Banking Limited and CMB Wing Lung Bank Limited – Macau Branch.
The new bank facility will replace the existing bank loan and the company will obtain an additional HKD450 million for its operation and development in Macau and Hengqin.
Commenting on the deal, Co-chairman and Executive Director of Macau Legend, Mr. David Chow, said: "The success of the loan refinancing reflected the financing capacity of the Company. The new facility arrangement has improved the Company's debt structure, as well as strengthened the Company's cash flow position. We also feel excited to broaden our banking relationship in Macau. On behalf of MLD, I would like to express again our sincere gratitude to Luso Bank and CMB Wing Lung Bank for their trust and support in the development of the Company's business. The Group is optimistic that it is well positioned for the expected recovery of the tourism market in Macau."