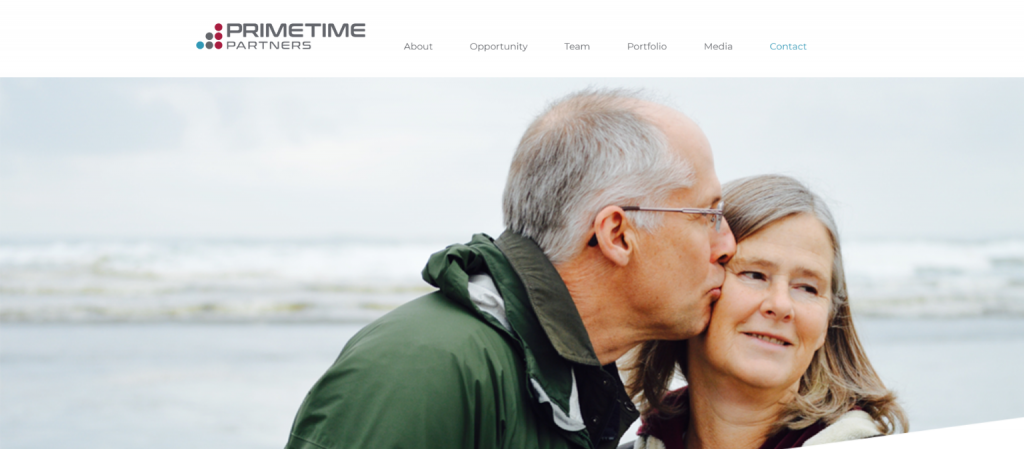 Abby Miller Levy, a wellness executive and founder, and Alan Patricof, the co-founder of Greycroft with $2B in AUM and founder of Apax Partners with $50B in AUM, have launched NYC-based Primetime Partners.
The venture capital firm will focus on seed and early-stage investments in products, services, technologies and experiences for the aging, including aging in place, financial security for retirees, care management, longevity health services, and enriching consumer experiences for this underserved population. In addition, the firm will invest in Older Adults who are forming new companies to capitalize on their experiences in earlier careers.
Primetime's first fund will make initial seed and early-stage investments from $250,000 to $1 million.
Prior to Primetime, Abby Miller Levy served as President of Thrive Global, a behavior change technology company, Senior VP of Strategy and Growth for SoulCycle and an advisor to numerous startups. Her expertise is in helping brands build deep relationships with consumers on a human level.
With a 50-plus year career in venture capital, Patricof has been instrumental in growing the venture capital field from a base of high net-worth individuals to its position today with broad institutional backing, as well as playing a key role in the essential legislative initiatives that have guided its evolution. He founded Apax Partners and co-founded Greycroft, a venture capital firm focusing on investments in the internet and mobile markets. He has helped build and foster the growth of numerous major global companies, including, among others, America Online, Office Depot, Cadence Systems, Cellular Communications, Inc., Apple Computer, FORE Systems, NTL, IntraLinks, Audible, Axios, and Wondery.
Tom DeRosa, CEO of Welltower Inc., (NYSE: WELL) will act as an Advisor to Primetime. In addition, advisors include Dr. Linda Fried (Dean, Columbia School of Public Health), Annie Lamont (Managing Partner, Oak HC/FT), Aaron Martin (EVP, Chief Digital Officer, Providence St. Joseph Health), Trevor Price (CEO, Oxeon Holdings), Mitch Rothschild (Chairman, Sapphire Digital), Trent Stamp (CEO, The Eisner Foundation), Bill Stapleton (CEO, Health Plan One) and Rachel Winokur (Chief Business Officer, Bright Health).
Kevin Durant, Co-Founder of Thirty Five Ventures with Business Partner Rich Kleiman, is an investor in Primetime Partners.
FinSMEs
04/08/2020