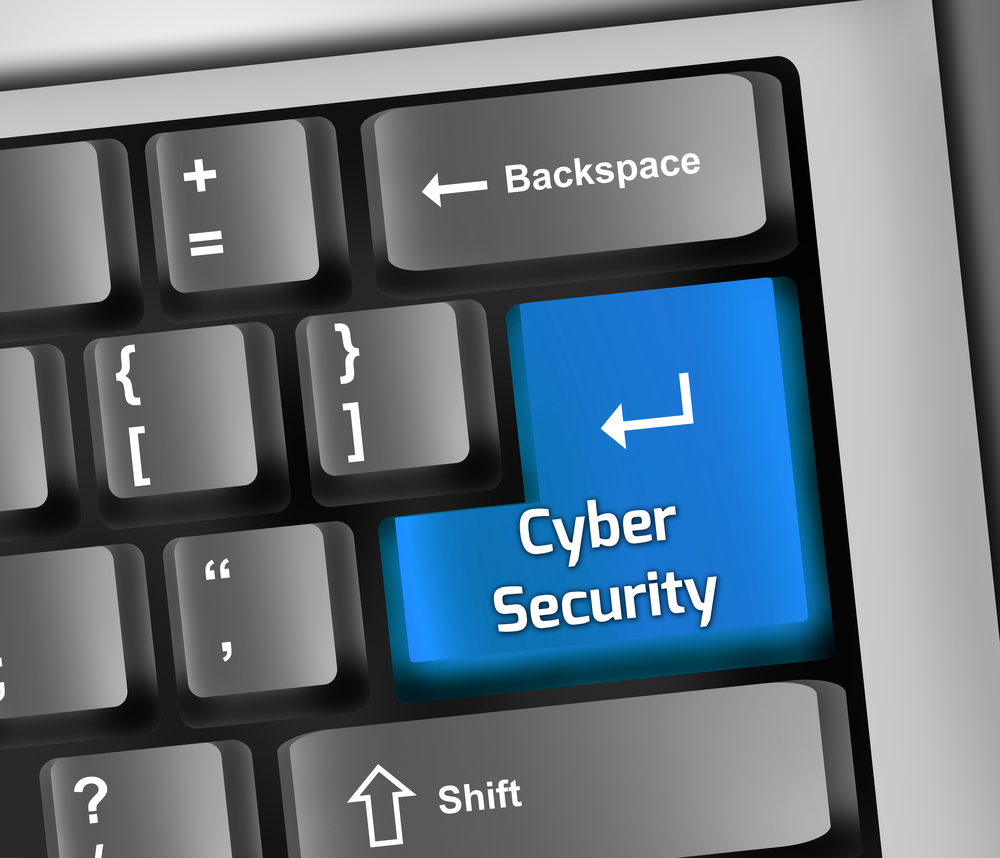 The global cybersecurity indfustry has been growing exponentially over the past years and is expected to continue to expand more for the coming years.
According to a new study by Grand View Research, Inc. , the global size of the market is expected to reach USD $326.4 billion by 2027, recording a compound annual growth rate (CAGR) of 10.0% from 2020 to 2027.
The global scenario sees an increased number of cyberattacks across networks, endpoints, and applications. These impact organizations in terms of losses of sensitive data and costs associated. The increased usage of Artificial Intelligence, 5G & future communications network, Internet of Things (IoT), cloud computing environment for improved data sharing and storage, and digital business transformation processes (with public services, e-government, and digital citizenship sector indicated as the most relevant sector to suffer threats) increase the possibilities of cyber espionage and other breaches.
Criminals have also used the COVID-19 crisis to carry out social engineering attacks, namely phishing emails through spam campaigns and more targeted attempts such as business email compromise (BEC).
The size of these cyber threats require every business to secure their networks, protect their data, and enhance their systems to detect threats in advance.
In addition, the advancement of digital file-sharing platforms, the blockchain technology, new online payment transaction models, as well as digital collaboration and marketing tools enable the players to further expand. But the above technologies increase the potential risk factors for threats given the high volume flow of user traffic that shares sensitive data (such as transaction info, demo, and psychographic information across the web).
Given the above, which are the main tech companies operating in the industry today?
Among private companies, ScienceSoft is a US-headquartered provider of IT consulting services and custom software development. It's a vendor for custom and platform-based development in the areas of CRM, Data Analysis, Collaboration & Knowledge Management and Information Security. It is a partner of IBM, Microsoft, Magento, ServiceNow and Oracle.
The list below shows 17 big companies currently providing advanced cybersecurity products and services globally.
Splunk
Splunk Inc. (NASDAQ: SPLK) turns machine data into answers enabling organizations to to solve their toughest IT, Internet of Things and security challenges. Site: www.splunk.com.
Cyren
Cyren (NASDAQ: CYRN) provides more than 1.3 billion users around the world with cloud security solutions to protect them against cyber-attacks every day. Powered by a security cloud, the company delivers embedded threat detection, threat intelligence and email security solutions. Site: www.cyren.com.
Proofpoint
Proofpoint, Inc. (NASDAQ: PFPT) is a cybersecurity company that protects organizations' people. With an integrated suite of cloud-based solutions, the company helps companies around the world stop targeted threats, safeguard their data, and make their users more resilient against cyber attacks. Organizations of all sizes, including more than half of the Fortune 1000, use Proofpoint for people-centric security and compliance solutions that mitigate their most critical risks across email, the cloud, social media, and the web. Site: www.proofpoint.com.
NortonLifeLock
NortonLifeLock Inc. (NASDAQ: NLOK) is a global leader in consumer Cyber Safety dedicated to helping secure the devices, identities, online privacy, and home and family needs of nearly 50 million consumers. Site: www.NortonLifeLock.com.
Rapid7
Rapid7 (Nasdaq: RPD) is advancing security with visibility, analytics, and automation solutions. Delivered through its Insight cloud, the solutions allow security teams to work more effectively with IT and development to reduce vulnerabilities, monitor for malicious behavior, investigate and shut down attacks, and automate routine tasks. Over 9,000 customers use its technology, services, and research to improve security outcomes and advance their organizations. Site: www.rapid7.com/
Radware
Radware (NASDAQ: RDWR) is a global leader of cyber security and application delivery solutions for physical, cloud, and software defined data centers. Its solutions portfolio secures the digital experience by providing infrastructure, application, and corporate IT protection and availability services to enterprises globally. They currently empower more than 12,500 enterprise and carrier customers worldwide. Site: www.radware.com.
Mimecast
Mimecast (NASDAQ: MIME) delivers email protection to tens of thousands of large and small organizations around the globe from malicious activity, human error and technology failure. The company always invests to integrate brand protection, security awareness training, web security, compliance and other essential capabilities in its solutions. Site: www.mimecast.com.
CrowdStrike
CrowdStrike, Inc. (Nasdaq: CRWD), is a global cybersecurity company redefining security for the cloud era with an endpoint protection platform built from the ground up to stop breaches. The CrowdStrike Falcon® platform's single lightweight-agent architecture leverages cloud-scale artificial intelligence (AI) and offers real-time protection and visibility across the enterprise, preventing attacks on endpoints on or off the network. Powered by the proprietary CrowdStrike Threat Graph®, Falcon correlates over 3 trillion endpoint-related events per week in real time from across the globe. Site: www.crowdstrike.com/
Fortinet
Fortinet (NASDAQ: FTNT) secures the largest enterprise, service provider, and government organizations around the world by providing complete visibility and control across the expanding attack surface and taking on the increasing performance requirements today. The Fortinet Security Fabric platform addresses the most critical security challenges and protect data across the entire digital infrastructure, whether in networked, application, multi-cloud or edge environments. Fortinet has more than 455,000 customers. Site: www.fortinet.com
Check Point Software Technologies
Check Point Software Technologies Ltd. (NASDAQ: CHKP) is a provider of cyber security solutions to governments and corporate enterprises globally. Its solutions protect enterprises' cloud, network and mobile device held information from 5th generation cyber-attacks including malware, ransomware and other types of attacks. The company currently protects over 100,000 organizations of all sizes. Site: www.checkpoint.com
CyberArk
CyberArk (NASDAQ: CYBR) is a global leader in privileged access management, a critical layer of IT security to protect data, infrastructure and assets across cloud and hybrid environments and throughout the DevOps pipeline. The company's solution reduces risk created by privileged credentials and secrets helping the world's leading organizations, including more than 50 percent of the Fortune 500, protect against external attackers and malicious insiders. A global company, CyberArk is headquartered in Petach Tikva, Israel, with U.S. headquarters located in Newton, Mass. The company also has offices throughout the Americas, EMEA, Asia Pacific and Japan. Site: https://www.cyberark.com/
Cloudflare
Cloudflare, Inc. (NYSE: NET) provides a platform that protects and accelerates any Internet application online without adding hardware, installing software, or changing a line of code. Internet properties powered by Cloudflare have all web traffic routed through its intelligent global network. As a result, they see improvement in performance and a decrease in spam and other attacks. Headquartered in San Francisco, CA, the company has offices in Austin, TX, Champaign, IL, Seattle, WA, New York, NY, San Jose, CA, Washington, D.C., Lisbon, London, Munich, Beijing, Singapore, Sydney, and Tokyo. Site: www.cloudflare.com
F5
F5 (NASDAQ: FFIV) powers applications from development through their entire lifecycle, across any multi-cloud environment, in order to allow customers-enterprise businesses, service providers, governments, and consumer brands to deliver high-performing, and secure digital experiences. Site: www.f5.com.
Akamai
Akamai (NASDAQ: AKAM) secures and delivers digital experiences for the world's largest companies via an intelligent edge platform that surrounds everything, from the enterprise to the cloud, in order to allow them and their businesses to be fast, smart, and secure. Its portfolio of edge security, web and mobile performance, enterprise access and video delivery solutions is supported by customer service, analytics and 24/7/365 monitoring. Site: www.akamai.com
Palo Alto Networks
Palo Alto Networks (NYSE: PANW) is a global company protecting customers from address the world's greatest security challenges across clouds, networks, and mobile devices. It currently protects tens of thousands of organizations. Site: www.paloaltonetworks.com.
FireEye
FireEye (NASDAQ:FEYE) is an intelligence-led security company working as a scalable extension of customer security operations. Its single platform blends innovative security technologies, and threat intelligence to eliminate the complexity and burden of cyber security for organizations struggling to prepare for, prevent, and respond to cyber attacks. The company has over 9,300 customers across 103 countries, including more than 50 percent of the Forbes Global 2000. Site: www.fireeye.com/
Zscaler
Zscaler (NASDAQ: ZS) enables leading organizations to securely transform their networks and applications for a mobile and cloud-first world. Its flagship services, Zscaler Internet Access™ and Zscaler Private Access™, create fast, secure connections between users and applications, regardless of device, location, or network. The company's services are cloud-delivered. Used in more than 185 countries, Zscaler operates a multi-tenant distributed cloud security platform, protecting thousands of customers from cyberattacks and data loss. www.zscaler.com
FinSMEs
07/08/2020