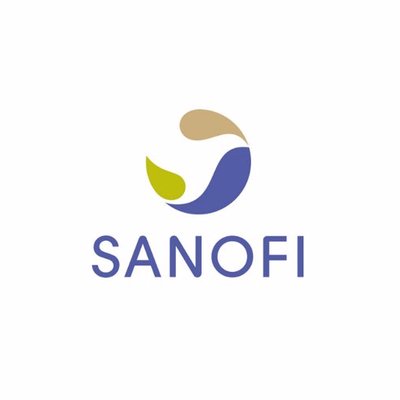 Sanofi is to acquire all of the outstanding shares of Principia Biopharma Inc. (NASDAQ: PRNB), a South San Francisco, CA-based late-stage biopharmaceutical company focused on developing treatments for immune-mediated diseases, for $100 per share in cash, which represents an aggregate equity value of approximately $3.68 billion (on a fully diluted basis).
The Sanofi and Principia Boards of Directors unanimously approved the transaction.
This acquisition advances Sanofi's ongoing R&D transformation to accelerate development of the most promising medicines that will address significant patient needs.
Principia's Bruton tyrosine kinase (BTK) inhibitors add to Sanofi's efforts to accelerate and build a portfolio of the next generation of transformative treatments for autoimmune diseases. BTK is present in the signaling pathways of key innate and adaptive cell types of the immune system. Being able to block or disrupt these signaling processes can help in stopping inflammation and tissue destruction related to autoimmune diseases and target some of the underlying pathophysiology.
BTK inhibitor '168: In a Phase 2b study in patients with multiple sclerosis, '168 reduced Gd-enhancing T1 hyperintense lesions by 85% compared to placebo. In June, Sanofi announced the first multiple sclerosis patient was enrolled in the Phase 3 program for the BTK inhibitor, comprising four pivotal clinical trials across the disease spectrum. The acquisition will provide an opportunity to expand the development program to evaluate indications beyond central nervous system diseases.  
 
Rilzabrutinib: This oral BTK inhibitor is currently being evaluated in a Phase 3 program for patients with moderate to severe pemphigus, a rare, debilitating autoimmune disease that causes blistering of the skin and mucous membranes. A Phase 3 program for immune thrombocytopenia, a disease that causes high risk for bleeding events, is expected to be initiated by the end of 2020, assuming no COVID-19 related impact. The company also has an ongoing Phase 2 program for IgG4-related diseases, which is driven by chronic inflammation, immune cell infiltration, and fibrosis within organs that can lead to severe morbidity.
 
PRN473 Topical: This BTK inhibitor is a topical agent currently in Phase 1 trials and is being developed for immune-mediated diseases that could benefit from localized application to the skin. 
The Principia BTK inhibitor franchise is based on its proprietary Tailored Covalency® platform that allows the design of both reversible covalent and irreversible covalent small molecule inhibitors that are more selective with less off-target effects. The optimized target residence time has potential to deliver a desired efficacy with a stronger safety profile.
In 2017, Sanofi formed a collaboration with Principia under which Principia granted Sanofi an exclusive, worldwide license to develop and commercialize BTK inhibitor '168 in multiple sclerosis and other central nervous system diseases.
FinSMEs
17/08/2020