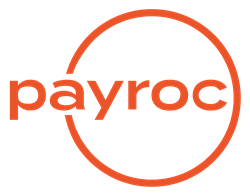 Payroc, a Tinley Park, IL-based merchant acquirer and global payment processing organization, acquired Strategic Payment Systems, Inc., a Canton, MA-based full service provider of class products to merchants, sales offices, financial institutions and associations.
The amount of the deal was not disclosed.
Led by Jim Oberman, President and CEO, Payroc is an international merchant acquirer, processor and payment facilitator firm operating in 46 countries, processing over $29 billion in annualized volume for more than 66,000 merchants.
Payroc offers sales enablement and merchant processing technology on a global basis, delivering proprietary, innovative and full-service merchant acquiring solutions together with key card brand network payment sponsorship registrations. Together with its wholly-owned affiliate Payroc Processing Systems, LLC, it is a registered Visa third party processor (TPP), Mastercard third party servicer (TPSV), payment facilitator (payfac) and encryption support organization (ESO) for Fifth Third Bank, an Ohio-chartered bank, Cincinnati, Ohio. Payroc LLC is a registered independent sales organization (ISO/MSP) for Fifth Third and Wells Fargo Bank, N.A., Concord, California. NxGen, one of its companies, is an Elavon payments partner and registered as an ISO/MSP of Elavon, Inc., Georgia, a wholly owned subsidiary of US Bank Minneapolis. The company's Canadian business unit is a registered ISO/MSP of Wells and Peoples Trust Company, Vancouver, Canada.
The company has offices in Chicago, Atlanta, Toronto, Whitefish, Montana and Salt Lake City and is backed by private equity firm Parthenon Capital.
FinSMEs
16/08/2020