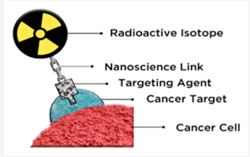 NuView Life Sciences, a Park City, UT-based clinical stage, precision oncology company, secured a $90M funding agreement with international investment group GEM Global Yield.
Under the accord, GEM agreed to purchase common shares from NuView on a firm commitment basis with an aggregate value of USD$90m, upon NuView filing a Registration Statement with the U.S. Securities and Exchange Commission (SEC).
The deal provides NuView a 36-month drawdown period. The company intends to use the funds to complete a 600-patient in vitro double-blind clinical trial in accordance with the U.S. Food and Drug Administration (FDA) approval process.
Led by Paul Crowe, Chairman and CEO, NuView NuView will also allocate funds for its in vivo diagnostics and Theranostic programs.
GEM Global Yield LLC SCS, a Luxembourg-based private, alternative investment group
FinSMEs
03/08/2020