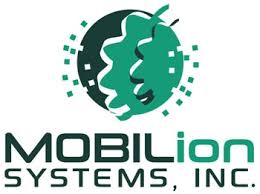 MOBILion Systems, a Chadds Ford, PA-based drug development company, raised $35m in Series B funding.
The round was led by aMoon, with participation from Agilent Technologies, IP Group, Hostplus, and Cultivation Capital. In conjunction with the funding, Todd Sone, Partner at aMoon, joined MOBILion's board.
The company intends to use the funds to build the commercial team supporting the launch of its first product based on the patented ion mobility separations technology, called Structures for Lossless Ion Manipulation (SLIM), and to expand the development of its product portfolio for pharma QC and diagnostic applications.
Led by CEO Melissa Sherman, Ph.D., MOBILion has developed the SLIM technology, which separates, identifies and analyzes clinically significant molecules, enabling earlier disease detection, improved diagnostic accuracy and treatment options, along with reduced healthcare costs. It delivers high-resolution, high-throughput analysis for the pharmaceutical industry and clinical researchers, enhancing the characterization of protein-based biotherapeutics and accelerating biomarker discovery.
The company's first product, which launched to select beta users in July 2020, was offered to customers via sample analysis collaborations in its applications laboratory. The product will be fully launched in North America in 2021. Pharmaceutical customers are using SLIM to address deficiencies in characterization of biologic therapeutics, specifically for glycan analysis, peptide mapping, intact, and subunit protein analysis, which are critical quality assays that remain challenging or impossible to adequately achieve with existing liquid-chromatography mass spectrometry workflows.
MOBILion's patented product is being employed for glycan characterization of the spike protein that decorates the surface of COVID-19 (SARSCoV2) and its interaction with the host cell receptor angiotensin converting enzyme 2 (ACE2). The glycan analysis of COVID-19 could add to the understanding of how the virus binds to its target and provide researchers with valuable insights that are essential for the development of an effective treatment.
FinSMEs
17/08/2020