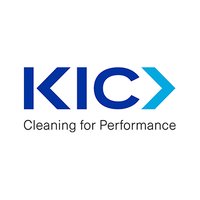 KICTeam, an Auburn, Maine-based provider of proprietary cleaning solutions for high-cost-of-failure environments and products such as electronic devices and fintech hardware, acquired Teknipure, a Mesa, AZ-based provider of specialty cleaning solutions for biopharmaceutical, medical devices, and advanced manufacturing markets.
With the acquisition, whose amount was not disclosed, KICTeam will expand its specialty cleaning support across the healthcare & manufacturing industries.
Founded in 2008, Teknipure has been dedicated to the development, manufacturing, and distribution of innovative contamination solutions for cleanrooms and other controlled environments. The products are designed to prevent, control, and remove contamination effectively and efficiently. Customers include medical facilities, pharmaceutical companies, microelectronics, optical, and flat panel manufacturers, aerospace and defense contractors, automakers and more. Many of these customers must abide by strict practices, rules and regulations.
Led by Ian McCormick, CEO, KICTeam specializes in technology cleaning products that improve operational performance, prolong useful life and make it safe to use for both customers and staff. OEM equipment suppliers and their partners use KIC's patented products to make preventative maintenance, and corrective action quick and effective. KIC products are available from many OEM's, from their Service operations, and from selected cleaning product suppliers.
The company is owned by Inverness Graham Investments, which has approximately $1 billion of assets under management.
FinSMEs
31/08/2020