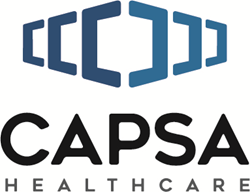 Capsa Healthcare, a Portland, Oregon-based provider of healthcare delivery solutions for hospital, senior care and pharmacy settings, acquired RoboPharma, a pharmacy automation leader based in Waalwijk, The Netherlands.
The amount of the deal was not disclosed.
RoboPharma delivers customized high-speed prescription filling solutions for community pharmacies, hospitals, wholesalers, and central fill operations.
The acquisition of RoboPharma is Capsa's fifth major brand addition in the last 10 years, and second specifically in the pharmacy automation industry. Capsa also acquired the venerable Kirby Lester brand in 2014. RoboPharma's management and engineering teams will remain with the company to maintain continuity across its strategic focus, innovative momentum, and inventive vision. Its Netherlands facility will continue operations and will be leveraged to expand Capsa Healthcare's international reach.
Led by Avi Zisman, President and CEO, Capsa Healthcare is a worldwide leader in developing and delivering innovative healthcare solutions for a wide spectrum of care providers. It offers a broad range of products including medication carts, medical carts, mobile computing, and pharmacy automation solutions. The company has over 400 employees with management, sales, and production offices throughout the world.
FinSMEs
20/08/2020