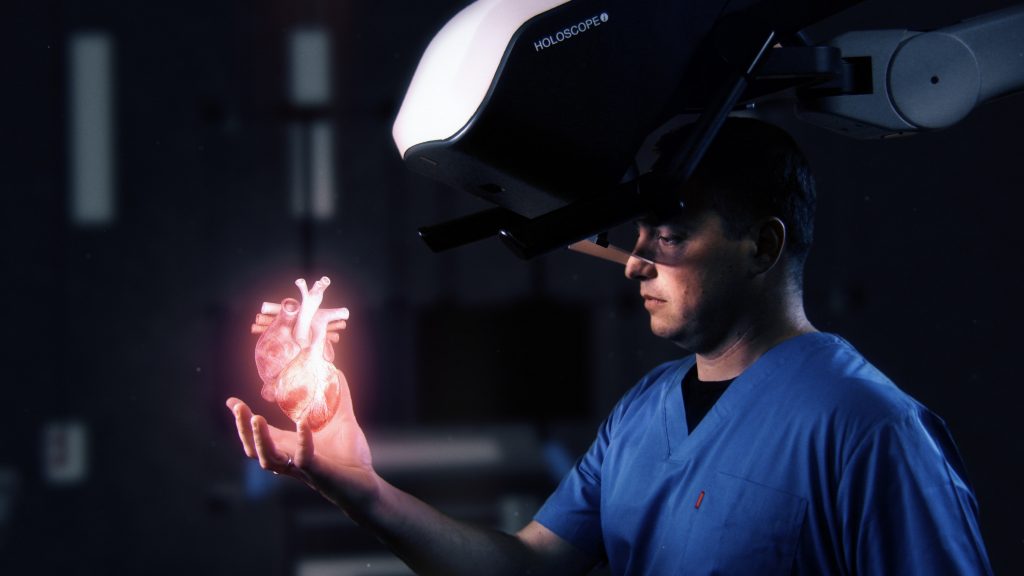 RealView Imaging, a Yokneam, Israel-based medical holography company, completed its $10M Series C funding round.
Backers included OurCrowd, a major hi-tech venture capital fund, Judith and Kobi Richter, among the most prominent technology and medical Israeli entrepreneurs, as well as other investors and physicians. The majority of the company's existing shareholders have also participated in this round, including investors as Dr. Shimon Eckhouse, Zohar Gilon and Uzia Galil. Dr. Kobi Richter, Founder and Chairman of Medinol, and Prof. Michael Eldar, former Director of the Cardiology Institute at Sheba Medical Center, joined the company's Board of Directors as part of this closing.
Founded by Aviad Kaufman, Shaul Gelman and Prof. Carmel Rotschild, with a seed investment led by Dr. Shimon Eckhouse, the Chairman of the Board of Directors, RealView Imaging is advancing the field of Holography Guided Interventions, introducing the HOLOSCOPE™-i – a system that creates 3D volumetric holograms from medical imaging data. The HOLOSCOPE™-i is designed to enable physicians to view and directly interact with hyper-realistic 3D holograms of the patient's actual anatomy, which float in free space at hands reach during interventional procedures.
The system's highly advanced 3D interactive visualization tools empower imaging-based minimally-invasive medical interventions, which is one of the most rapidly growing fields in medicine. Along the development of the core holographic technology, RealView Imaging has generated an IP portfolio (35 patents filed, 21 granted).
In 2019, the company launched its first installation of the HOLOSCOPE™-i commercial configuration at Toronto General Hospital, in the presence of the President of Israel – Mr. Reuven Rivlin.
FinSMEs
23/07/2020